eBook Reader or Tablet?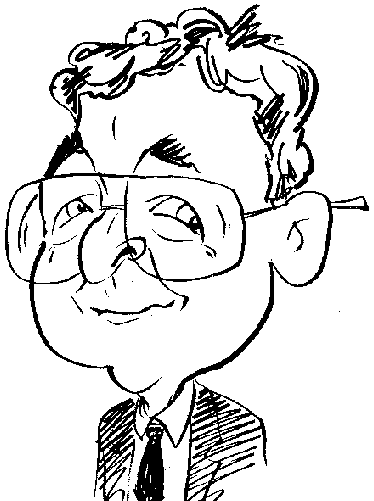 Review controls
Tablets have been able to offer users the ability to act as an eBook Reader for quite a while now. You just need to download the appropriate free app and your tablet can transform itself into a Kindle, Kobo or Nook in the blink of an eye. Now, with the arrival of products such as the Nook HD+, we are beginning to see a turn of the tide as devices, whose primary function is that of an eBook Reader, appear with tablet-like capabilities to enhance their appeal to the discerning user fraternity.
The Nook HD+ has the overall appearance of a tablet with its 9-inch full colour HD touch-screen encased within a body that has dimensions of 240.3 x 162.8 x 11.4 mm (H x W x D). Due to its size, this is not a device that you could easily slip into a pocket when on your travels. You are going to need a bag or carry it in your hand. I suppose, at a pinch, you could attach a lanyard to the circular hole that is located in the bottom left corner of the unit's bezel and then wear the device hanging from your neck but after a while the unit's weight of 515g could begin to make its presence felt within a short period of time.
Personally, having smallish hands, I found that this device is not the easiest piece of kit to hold one-handed as I needed the other to access the product's various features. As a result I tended to keep my reading sessions shorter than those when using a dedicated eBook Reader. When lengthy sessions were required, such as watching a movie, I would prop the Nook HD+ against any available support including my knee while reclining in my favourite armchair.
Enclosing the HD touch-screen is a 15 mm black bezel. Positioned on the top of the bezel is a pair of volume adjustment controls plus a 3.5 mm headphone jack socket. Towards the top of the right side of the unit is the power on/off button. Located on the base of the unit are a concealed compartment for inserting a microSD card (not supplied) and a 30-pin port for charging the internal battery or connecting to a computer. This type of connection does mean you will need to use the supplied lead rather than one with a more standard type of plug. In addition there is a further external control, in the form of the Nook logo (an inverted "U"), positioned just below the screen. This control returns you immediately to your Home screen.
While the back of the Nook HD+ unit does suffer a little from finger mark smears, this does not apply to the bezel. However the actual screen more than makes up for this by collecting finger smears by the handful. Fortunately these smears tend to be only visible when the Nook HD+ is turned off. When switched on, the smears seem to vanish from the screen giving you a clear view from various angles as you take in the visual display shown at a 1920 x 1280 resolution.
Turning on this device requires the power button to be depressed for three seconds. A further 42 seconds is then taken up as various house-keeping duties are carried out before you arrive at the Nook lock screen. This lock screen allows you to enter the system set up for various users who are represented by an avatar picture or user-loaded photo.
Powered by a 1.5 GHz OMAP 4470 Dual-Core Processor, the Nook HD+ is based on the Android 4.0.4 operating system but you might be forgiven for thinking otherwise so well-hidden is this software. Starting with the lock screen, the Nook influence is to the forefront. Up to six profiles, classified as Primary, Adult or Child, can be set up and displayed on the lock screen. By dragging the appropriate profile icon on to the lock symbol, you open up the personalised Home screen for that user.
Each Home screen can be customised to show a personal Active Shelf showing the most recent items accessed, purchased or shared. These items could be books, apps, movies or documents. Additionally you can display shortcuts for favourite apps, bookmarked web pages plus select your choice of wallpaper. Arranged along the bottom of the Home screen layout is a series of Nav buttons to access your personal library, apps, web browser, email and the Nook shop. While you can access other online stores, the Nook HD+ has been set up to block the installation of apps that were not obtained from the Nook store. This approach could well annoy many users. Each Home page can consist of five panes headed by the name of the chosen profile with time and battery level feedback plus a Gear icon to bring up a Settings menu.
With an account set up, you can purchase books, apps, movies, magazines, music, etc from the Nook store. In some cases, such as movies, items can be hired for up to 30 days with options to stream for immediate viewing or downloading for watching later.
As mentioned earlier, only apps currently available from the Nook store will be allowed on to your Nook device. By default a number of apps come pre-installed. These apps include a web browser, email client, calendar, contacts management and a music player for MP3 and AAC tracks. You also get NOOK® Friends which allows you to connect with others in the Nook community to lend and borrow books, share comments and other information. This app can be linked to your Facebook account.
The Nook has a number of positive features including a range of supported formats for audio, video and ebooks. The clarity of the screen is excellent even when being home to finger smears. Through the use of profiles, the device can be set up for use by individual family members with their own content which can include videos, music and reading material. A one-stop shopping experience can help populate the unit with various content with little effort on the part of the user however I would suggest setting aside plenty of time for video downloads (going to bed early and getting up late for an overnight download was the approach I took). You can also expand the default 16 or 32GB of storage with a microSD card.
Unfortunately there are some aspects of this product which do not sit so well with me. You are locked into the Nook store, although it is technically possible to download and install an item from Google Play if it also exists on the Nook store. Android has been emasculated in some areas. The use of the proprietary 30-pin connection could add to the clutter you need to take with you on your travels as you need to recharge the internal battery, rated at around 10 hours for reading and 9 hours for video, when on your travels.
If you can live with these restrictions then this product is worth considering for its good points. My review is based on the 32GB model priced at £199. There is also a 16GB version costing £179.
http://www.barnesandnoble.com/p/nook-hd-plus-barnes-noble/1110060512