Digital Notes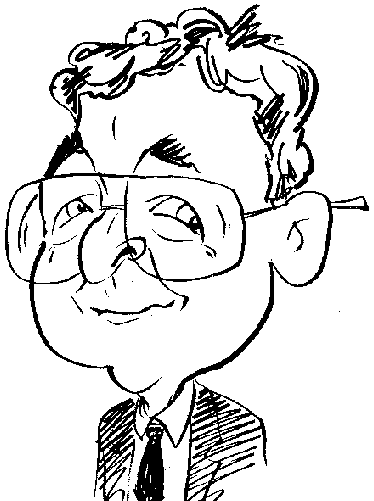 Review controls
Rather than retyping your handwritten notes to your computer, you could use this next product from IRIS to do the hard work for you.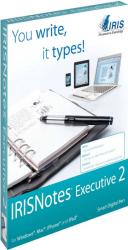 click image to enlarge
The IRISNotes Executive 2 is a product that comes with the strap line of "You write, it types". By this it means that it has the capability to capture your handwritten notes as they are being created and then convert them into a digital format that is editable for transfer to a computer whether it is a Windows or Mac based unit. The kit consists of a special pen, wireless receiver unit, ink refills and leads for charging and connecting the IRIS device to a Windows or Mac computer plus a small multi-lingual Quick Start Guide, a software CD and a carry case for transporting the pen, receiver and lead.
Before using this kit you will need to perform some housekeeping tasks such as charging the special pen and wireless receiver unit prior to use. As you are provided with a single mini-USB to standard lead for either Windows or Mac based operation, the charging process could take quite a while unless you happen to have a spare USB lead of the appropriate type hanging around. While the pen does show a red LED light to indicate charging is taking place, the wireless receiver unit has no such indicator. While charging is taking place you can install the supplied software which consists of a trainer, conversion and inksearch modules. This software will initially be in 30-day trial mode until you activate it by entering the 10-character serial number.
With your pen and wireless receiver unit charged you can begin the process of capturing your notes. The receiver will need to be clipped on top of a notepad. You can position it to the left, centre or right. I tend to prefer the central positioning. Before using the pen you will need to insert one of the ink refills that are supplied. According to the Quick Start Guide you get three ink refills. However this is misleading. Fortunately the product box provides the correct information in that you get two ink refills (identified by a red tip) and one stylus for use on a surface that you do not want to deface with writing.
In operation, the receiver picks up and stores the movement of the pen so that the note taking can be duplicated whether you print or use a scrawl similar to that which I tend to produce when note taking. You do need to ensure that there is an uninterrupted line-of-sight for the signal between the pen and receiver otherwise problems could arise with the data. An LCD window on the receiver provides feedback regarding status, battery level and the number of notes that have been captured. A button on the front of the receiver doubles as the power and new note facility. Up to 100 pages of text can be stored on the receiver.
Transferring your notes to the supplied IRISNotes Executive software is straightforward and is carried out semi-automatically once the receiver has been connected to a computer. You just need to indicate which of the three positions has been used by the receiver and then select the download button. Representations of the notes are displayed along with a hierarchical tree structure of the notes.
Pages can be selected for conversion using the standard procedures of your operating system. You do need to make sure that the appropriate options of text, shapes and drawings are selected in the conversion settings otherwise you could end up with some strange results. While shapes and drawing might appear similar to us, this software treats them completely differently.
Often when taking notes at a meeting or other event, your attention can be focused elsewhere – perhaps looking at the presenter or a large screen PowerPoint show. This could result in your notes being positioned rather haphazardly on the paper. For this reason it is best to use the button on the receiver to break your note taking into small segments which could then be rearranged as part of any editing action later once the conversion process had been completed. Created notes can be exported in their original format or following the conversion to appropriate applications.
A training module is included and can be used to help the software handle your handwriting style. This process requires you to create a number of sample sentences which can be used for analysis. I would suggest seeing how the software copes with your handwriting before deciding whether to make use of this feature.
With this latest version of IRIS Notes Executive there is an app available for the iPad, iPhone or iPod touch. Notes are uploaded as photos. Unfortunately I was unable to locate a similar app for the Android platform.
Unlike one of its competitors, IRISNotes device is more than happy to work with any ordinary paper that happened to be available. However, to be fair, the IRIS device does not possess an audio capture feature that is available with the Lightscribe device. This is a case of swings and roundabouts as you decide whether reduced running costs are more useful then the audio recording ability.
IRISNotes Executive 2.0 is priced at £149 although by shopping around you should be able to find it priced below this figure. Minimum specifications call for 128MB of RAM and 50MB of hard disk space running Windows 2000 and later or Mac OS X 10.5 and later.
http://www.irislink.com/c2-2193-189/IRISnotes-2--Digital-Pen-family.aspx