Ho! Ho! Ho! Medics Christmas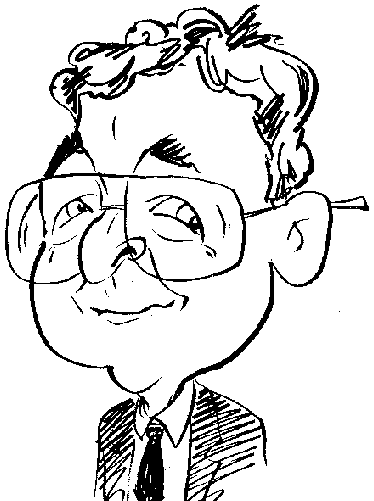 Review controls
A visit to a Central London location introduced me to a range of products designed for relaxation, stress removal, air pollution and weighing functionality.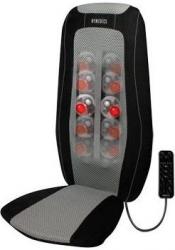 click image to enlarge
Apologies for the play on the standard Father Christmas greeting but I was unable to resist the temptation when bring you details of a range of products from HoMedics. In case you are unfamiliar with this company, I should explain that HoMedics was set up in 1987 with the intension of using the latest technology advances to develop innovative personal wellbeing products.
If, like me, you suffer from back problems then this first group of products might be of interest. HoMedics has developed three different back massage products. The new Shiatsu Max Back Cushion comes with a range of features. The back area of this full seat cushion has an adjustable height and width plus an adjustable headrest and cushioned back flaps. A heat option provides deeper muscle relief while upper thighs can benefit from invigorating vibrations from the seat section. This model is priced at £259.99.
Described as a more intense massage experience for the back, with the added feel of stretch and relaxing compression, HoMedics offers the Shiatsu+ Compression Back Massage Cushion. With this product you will experience a thigh and lumbar "Thai" compression air massage. The back cushion's massage nodes have a soothing heat function. The experience will set you back (no pun intended) £249.99.
The third product in this section is the Gel Back Massage Cushion. Using "technogel" for a smoother experience, this product promises to mimic the soft but firm action of a massage therapist – I wonder if it has the "vicious thumbs" of my physio? 3D vibrations and three customisable massage programmes are included in a product priced at £199.
If you are looking for relief from discomfort in other areas of the body then HoMedics has some possible solutions. The Shiatsu multipurpose massage pillow, priced at £49.99, can be attached to the back, shoulder, neck or legs to induce a relaxing massage with an adjustable heat feature. Targeting the feet is the Shiatsu Foot Cocoon Massager. This oversized boot slip-on allows both feet to be inserted together as massage and heat techniques are applied. You can also use this product as a foot warmer in cold weather. Pricing for this product is set at £89.99.
Still concerned with feet, HoMedics has a Shiatsu Foot Massager priced at £64.99. Combining six rotating nodes and 18 massage heads, this foot rest can help ease muscle stiffness and tension through the use of massage and heat. For the younger members of the family there is the Snuggly Bear Massaging Booties at £24.99. These velour slippers offer a battery powered massaging vibration experience while still allowing the child to walk around in this footwear.
Described as a non-invasive device that is easy to use, the HoMedics iheal product reminds me of a TENS device.. You simple strap or stick in on to a painful area and let it stream PEMF (pulsed electro-magnetic field) waves to help speed up the body's natural healing process. Among the conditions which this device could prove useful are swelling, bruising, poor circulation, leg cramps, aching muscles and restless leg syndrome. This product is priced at £49.99.
HoMedics also has a number of products that deal with concerns about air pollution. Priced at £129.99, the company's Cool and Warm Mist Air Purifier uses ultraviolet light and Ultrasonic technology to clear the air. The Purifier has up to 72 hours runtime, refill indicator light plus a 24-hour timer and nightlight. Designed for the child's bedroom, the Ultrasonic Cool Mist Oscillating Humidifier has a £79.99 price tag. Virtually silent in operation, this unit features an elevated nozzle to bring the adjustable mist closer to the user. HoMedics also has a Professional HEPA Air Purifier which can remove up to 99% of airborne particles. This unit is priced at £99.99.
Since March 2004, Salter, a company which dates back to 1760 when it was founded in the English village of Bilston, has been part of the HoMedics family. The Salter brand covers a range of different products but I shall concentrate on its weighing devices for the bedroom/bathroom or kitchen. Depending upon your needs, Salter has various weighing devices for the kitchen. You can opt for retro styling, select from different colours, easy clean features, a slide-out display or the slimmest electronic scales on the market with prices varying from £9.99 up to £46.99. The top of the range model is the NutriWeigh Slim model that can deliver calories, salt, protein, fat, carbohydrate, cholesterol and fibre information for over 999 foods, ingredients and liquids.
Moving out of the kitchen, Salter offers you a choice of four models that have analyser features that include measuring weight, body fat percentage, body water percentage, muscle mass, BMI and basal metabolic rate. The Onyx Analyser is priced at £34.99 and comes with a 12-user memory. Featuring a glass platform with reversed LED with green backlight and instant step-on weight reading, the Easy View Analyser will cost you £39.99. The Stainless Steel Analyser Scales has athlete and child modes plus a price tag of £44.99. Living up to its Eco designation, the Eco Analyser Scales is light powered and does not require batteries. This model is priced at £49.99.
If you are just looking for basic body weight facilities with step on instant weight reading then Salter has a range of devices including the Onyx Electronic Scales with a frosted platform to reduce foot prints and other markings. This model is priced at £27.99. With a black glass platform and easy to read display, the Ultra Slim Glass & Stainless Steel Electronic Scale costs £31.99 while the Dual Display Electronic Scale combines a digital reading with a mechanical style dial plus a contoured white platform with a stainless steel inlay for £34.99. You can also select from a range of coloured scales that include black, lime, raspberry and turquoise.