Folding Headset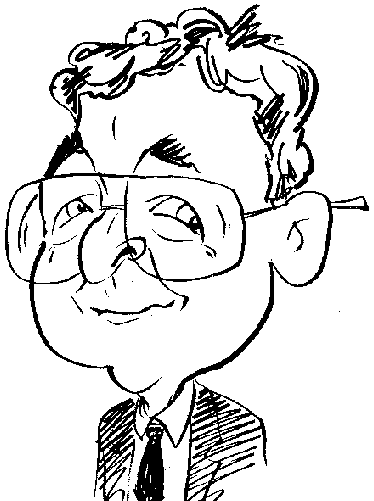 Headsets tend to be a very personal choice with regards to style and functionality. I prefer the over-the-ear style for my listening pleasure.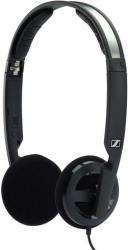 click image to enlarge
While my preferred choice of headsets is for the over-the-ear style of unit, I have to admit that an earplug headset does take up far less space when it is not in use. You can slip it into a pocket without any inconvenience when not required and then take it out when needed. Fortunately, for people like me, there is a range of over-the-ear styles of headsets that has been designed so that they can be folded and so reduce the amount of space they require when being stored. Recently I have had the opportunity to test the Sennheiser PX100-IIi product which fits in to this category.
This folding headset has been specifically designed for use with the iPhone. However this does not preclude its use with other members of the Apple family or any of the other numerous audio devices that support the standard 3.5mm jack plug connection. Those using non-Apple products will miss out on one of this headset's features but more on this a little later.
In its compact folded shape this headset fits snugly into a drawstring canvas pouch that has dimensions of 110 x 175mm (W x H). Once removed from this carry-case, the ear pads and attached support arms can be flipped down into position. Pull-out extenders allow you to increase each side of the headset by as much as 35mm for a more comfortable fit. I found that I had to fully extend more sides in order for the ear pads to sit over my ears – and I don't consider my head as being over-large.
Two thin 55mm padding strips of faux leather are located on the inside of the headband. However they did not seem to help much with regards to improving the comfort of this headset. The folding headset (another Sennheiser model), which I have been using for the previous two years, was a far more comfortable fit. Possibly one reason for this was the lack of any faux leather covering on the foam padded ear pieces that was a feature of my usual headset.
Clear "L" and "R" indicators are shown on the headband to ensure you place the ear pieces on the correct ear. You also get an additional clue as this headset's lead is attached to the left ear piece. The lead is a fairly generous 121cm in length but this does mean that the lead can easily become entangled or looped around items that you might come into contact with accidentally. A tie or rubber band can help alleviate this type of problem.
A small control unit (27 x 10mm) is positioned 15cm from the top of the lead so that it rests near the top of your chest. This control unit allows you to adjust the volume output either up or down plus mute it altogether. There is also a built-in microphone that allows you hands-free communication with an iPhone. As a result of the control unit's position, as it rests against your upper chest, unless you are a bit of a contortionist, you have to rely on touch alone when selecting the various control options.
As mentioned earlier, you will miss out on certain features, in fact anything to do with the control unit, when using this headset with any product that does not belong to the Apple family. In such cases, the PX100-IIi headset is limited to providing audio output from your MP3 player or other similar device. It does this quite well but without the extra comfort that I get from my Sennheiser PX 200 model.
Overall the Sennheiser PX100-IIi is a compact set of earphones with some additional functionality for use with an iPhone. You also get the volume adjustment capability with other members of the iPod family. For non-Apple users, it can deliver enjoyable audio content. At the time of writing this review Amazon.co.uk were listing this product as being available for £29.90.
http://www.sennheiser.co.uk/uk/home_en.nsf/root/private_headsets_eac_504162