Store 'n' Go Goes SSD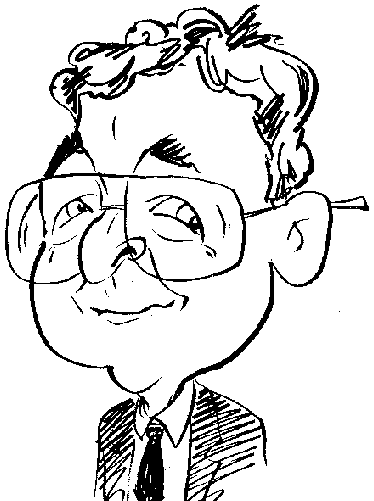 Review controls
Usually data-on-the-move makes use of the various USB sticks currently available. Now Verbatim is offering this kind of portability with an SSD device.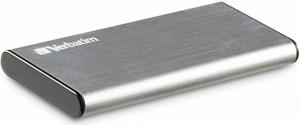 In the past I have looked at a number of offerings in Verbatim's Store'n'Go product range. These items have been USB sticks, generally blue in colour, of varying capacities. The latest addition to the Store'n'Go range, however is totally different in certain aspects to the earlier products. Yes it is an easily portable storage device and, in fact, there is already a Store'n'Go product with the same capacity, but its appearance is totally different. Also this new product makes use of the latest USB and drive technology. This Store'n'Go product is a USB 3.0 External SSD (Solid State Drive) which offers 32GB of storage capacity.
For those unfamiliar with the SSD technology, I should explain that, unlike the more traditional hard disk drives with heads, platters, magnetic surfaces, spindles and other elements that we have been using for a number of years now, SSD units have no spinning platters, moving heads or any moving parts. SSD technology uses solid state memory to store the data in word length pieces. This is the same technology that has been used for RAM for a number of years. It is only now, with a significant reduction in manufacturing costs, that it is approaching an economic level enabling it to be available for general storage use so that it can challenge the traditional hard disk with its advantage of faster access speed (technically at the speed of light or so I have told but I lack the facilities to confirm this). The lack of moving parts should ensure greater stability and reduce the prospect of data loss.
Rather than the blue colour I have become use to with Store'n'Go offerings, this External SSD product is coated in brushed aluminium. In shape and size, it could be described as being like a credit card on steroids with dimensions of 90 x 4 9mm (L x W x H). Weighing just 42g, this device will easily slip into a pocket without causing a bulge or any inconvenience. You even get a soft pouch with a drawstring to help protect the unit during transit as you embark on your travels.
A short (14cm) lead is provided for connecting the SSD unit to a USB port on your computer. This lead, and the SSD unit, supports the latest USB 3.0 standard with backward compatibility with USB 2.0. The connection socket on the SSD device combines a mini and micro style plugs which could reduce your options if you wish to replace this lead with one that is longer.
While this Verbatim Store'n'Go External SSD unit has an appealing look to it and is eminently portable, it is by its performance that it will be ultimately judged. Just how well does the SSD unit perform when reading or writing data? I devised a series of tests with the SSD unit plugged into a USB 2.0 and a USB 3.0 port. I also ran some of the tests using the original Verbatim Store'n'Go USB product attached to a USB 2.0 port.
The first test involved six video files that adding up to 4.97GB of data. The second test features 1220 MP3 files spread over 90 folders and consisting of 4.00GB of data. Finally 556 documents were used as 15.5MB of data was transferred between locations. All the tests were carried out on a Windows 7 64-bit system with 3GB of RAM and an Intel Core i3 CPU at 3.07GHz. Table One shows the Write results for the SSD USB 2.0, SSD USB 3.0 and the Store'n'Go 32GB USB stick using USB 2.0. Table Two shows the Read times for the SSD unit when attached to a USB 3.0 and USB 2.0 port.
Table One

| | USB Stick | SSD USB 2.0 | SSD USB 3.0 |
| --- | --- | --- | --- |
| Video | 5 min 29 sec | 3 min 44 sec | 3 min 30 sec |
| Music | 7 min 7 sec | 4 min 22 sec | 3 min 24 sec |
| Documents | 35 sec | 8 sec< | 4 sec< |
Table Two

| | SSD USB 2.0 | SSD USB 3.0 |
| --- | --- | --- |
| Video | 2 min 55 sec | 1 min 26 sec |
| Music | 3 min 11 sec | 2 min 16 sec |
| Documents | 4 sec | 2 sec |
While there is an obvious advantage when using the SSD product over a similar specified USB stick when writing date, there was less of a difference between the USB 3.0 and USB 2.0 results. However even minor improvements can add up over time and be beneficial. Read results were far more positive with regards to USB 3.0 over USB 2.0.
Currently the Verbatim Store'n'Go External SSD 32GB USB 3.0 unit is priced at £73. As a comparison the USB stick product can be had for just under £30 (originally priced at £55). The SSD unit will work with Windows XP and later or Mac OS X 10.1 systems.
http://www.verbatim-europe.co.uk/en_1/productc_usb3-0-external-ssd_8911.html