Face Vision FV TouchCam N1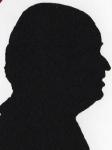 Review controls
A webcam is normally something that notebook users take as a given, however for some reason I do not think I have ever seen one in the top of flat panel and certainly not one in a monitor, this then is for those who use these devices.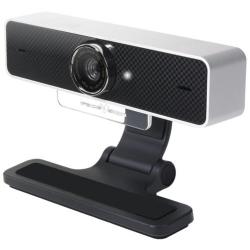 click image to enlarge
With most notebooks coming with a built in webcam it is likely that this will me used with a flat panel and the arm behind the camera is made for this purpose. Again the Face Vision FV TouchCam N1 is not a cheap alternative but it's not only for still but also higher quality video use.
With most modern video cameras smaller is more desirable. If you have a notebook then the tiny pinhole type offering in the top of the screen surround is what you have and therefore it also becomes 'what you want'.
The FV TouchCam N1 is not only a camera but also a microphone and even if your sound chip is 'knackered' then this unit is just about the nearest thing to 'plug and play' you will get. Plug it in and it works. However most people expect the same with Skype or other such products and you might have to wait a couple of minutes.
The camera housing is 10x3.5x2.5cm, but if the flexible arm is flat for use on top of a monitor (yes it will work on a monitor) the 3.5cm width could be as much as 10.5cm. However it is really at home on top of a flat panel. At a push it will work on a desk as the articulated arm will go to that position but the 1.2 metre micro USB to USB lead can make the camera back heavy so it needs careful placement to work on your desk.
I am sure most will have seen items from Logitech or Microsoft and some of those are quite acceptable. This is an HD device providing you can deliver the required bandwidth from your ISP. You will need at least 1.2mbps to get the best image.
I tested it on Skype and you cannot just turn Skype on and expect to make or receive a video call in probably the first three minutes as Skype Network Detection mechanism needs that long to work out what is available to use.
Certainly if your version of Skype is less than version 4.2 you will need an upgrade. One PC I used was a lot older than this and it was upgraded twice (not sure why the first upgrade did not go straight to the latest version) but the interface is now very different from the original so you will need to familiarise yourself with it. A last few words on Skype I find the current version (at time of writing) is 5.1.0.xxx so this may improve things.
The FV TouchCam N1 comes with a Quick Start Guide and a Hardware Guide both are fold out sheets in three languages on quite thick paper. The hardware guide makes it clear that it will not work with USB 1.1 so you must have USB 2 or later.
It will work with Windows XP (providing you have 1GB or RAM) and of course with Vista or Windows 7 where the RAM requirement should be met without problem. I checked the box and it does not mention needing USB on that. I could of course had a pre production sample as I also did not get the CD with Skype and Windows Hotfix that was mentioned on the box.
So if you want a camera with a near 80 degree wide angle that has twin microphones (good sound) and 720p video then this should be on your list. The price however may make you think twice unless you are into lots of conference calls.
The FaceVsion FV TouchCam N1 is available from the link below for £89.99
http://www.amazon.co.uk/gp/product/B0042X5ZVK?ie=UTF8&tag=gadge0a-21&linkCode=as2&camp=1634
The FaceVsion FV TouchCam N1 is available from Amazon for $79.99 including free delivery on the following link:
http://www.amazon.com/gp/product/B003IE81XS?ie=UTF8&tag=gadge0a5-20&linkCode=as2&camp=1789
The FaceVsion FV TouchCam N1 is available from Amazon for €120 on the following link:
http://www.amazon.fr/gp/product/B003IE81XS?ie=UTF8&tag=gadge04-21&linkCode=as2&camp=1642