Rescue your Vinyl & Tapes 2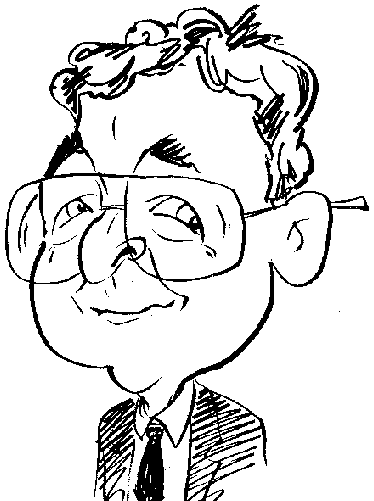 Review controls
Having spent time, energy and possibly a good size wedge of your disposable income building up a collection of vinyl records and audio cassette tapes, it makes sense to protect your investment.
Buy Now!
Rescue your Vinyl and Tapes 2
Direct from Magix
£52.98 including delivery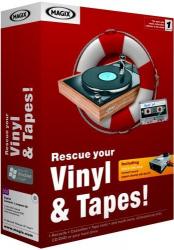 Of course you could carefully wrap and pack away your collection for prosperity but that could well deny you the opportunity to listen to the music that forms an important part of your life. An alternative or perhaps additional approach would be to transfer the content of your vinyl and cassette collection to optical media before storing the original material in a suitable environment. Developed by MAGIX, Rescue your Vinyl & Tapes offers to aid you in this task (that's the transfer and not the storage aspect). Last year I looked at version one of this product and now it is the turn of version two.
As with the original product, Rescue your Vinyl & Tapes 2 consists of software and hardware elements. In the case of the hardware supplied with version 2, this is identical to that found in version one. You get a line pre-amplifier; a lead with a 3.5mm jack plug at one end and dual RCA plugs at the other end; a second lead with two RCA plugs at each end; and an adapter to change two RCA plugs into a single, standard 3cm jack plug.
You also get a 9v battery for powering the pre-amplifier. Regrettably I could find no mention in the small printed manual of how to insert this battery into the pre-amplifier. Fortunately this is not too difficult and just requires the removal of two screws so that a covering plate can be swivelled out of the way. There is an option to use mains power for the pre-amplifier but you would need to supply the appropriate lead for this purpose.
Taking care of the software side of this product is MAGIX Audio Cleaning Lab 16 deluxe. This software provides the means to clean up the content taken from your legally acquired vinyl and tape offerings. The software's interface has been redesigned with more emphasis on helping the user carry out the different steps required to import, clean, enhance and burn content. When you first run this software you will be asked to enter a 30-character serial number and have the product registered on-line.
Basic instructions are provided in the small printed manual for setting up the hardware components to link the computer to a stereo system. This is a relatively straightforward process although some might prefer checking out the PDF version of the manual for more information.
When working with a vinyl record, your first task should be to ensure it is free from dust. This operation is best carried out using an anti-static towel – it would have been appreciated if MAGIX had included a sample in the box but the company obviously felt this was a step too far when staying within the price point bounds. Having removed any dust from the vinyl you can then select the Cleaning Lab's import feature which, as this software can be used with content from a variety of sources, supports a range of formats including direct recording using a microphone.
The next stage involves the Cleaning stage which gives access to various professional tools that have appropriate, descriptive sounding names. You can opt for DeClicker, DeCracker, DeClipper, DeNoiser, DeHisser or Spectral Cleaning. These tools can be set to be implemented automatically, step-by-step or governed by one of the supplied pre-sets. Step three is the Mastering process as you adjust StereoFX, Equaliser, Brilliance, Sound Cloner, Dynamics and Multimax features to enhance the audio quality. Finally you can export the results in formats, such as MP3, WAV, OGG Vobis, to audio CD, audio DVD or a data disc.
Rescue your Vinyl & Tapes can certainly help in the transfer, cleaning and enhancement of your audio content. The product does all the hard work, leaving you to make the adjustments to achieve the results you want. Some tutorials are provided to help you get started. While the printed manual is rather limited in its scope and information, there is a PDF version which comprises 188 pages as against the 32 small pages in the printed version.
As an added bonus MAGIX has included a copy of its PC Check & Tuning 2010 software which is being sold separately at £29.99. While useful, this tune up software is best left to somebody who knows what there are doing as it does tend to be rather aggressive in its approach to carrying out some tasks.
Rescue your Vinyl & Tapes is priced at £49.99. The software requires a 1GHz processor with 512MB of RAM and 500MB of hard disk space running Windows XP and later.