LifeChat LX-1000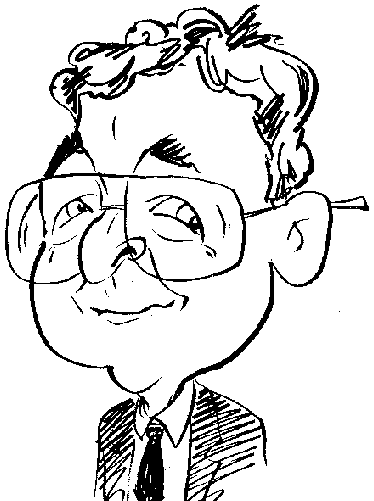 Review controls
It is not just call centres that require headsets for communication purposes; ordinary users could find such a device will suit their needs.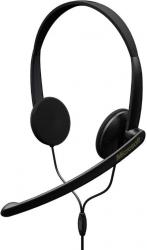 click image to enlarge
In the past I have looked at several Microsoft mice, keyboards and desktop sets plus the occasional web cam but this is the first opportunity that I have had to look at a Microsoft headset. This is the LifeChat LX-1000 model which combines a headset with a boom microphone.
The product is one of those that call for a great deal of ingenuity and effort when it comes to removing it from the bubble wrap packaging. It was not quite a case of calling for the industrial strength scissors but it certainly helped raised by blood pressure by a point or two. While this form of packaging provides a good view of the product and might appeal to retailers, it is the customer who has to struggle to gain access to their purchase and their needs should be taken into consideration.
Once removed from the packaging, the first impressions of the LifeChat LX-1000 were hardly what you would call positive and this was not entirely due to the struggle that preceded it. As this is a device which you might expect to wear while you communicate with others via means such as Skype or IM, you might reasonably expect that comfort would be a prime consideration. In this respect the LifeChat LX-1000 comes up a long way short of the mark.
The expandable metal headband has a padded section that sits on the head. However the padding is the compressed rubberised type which does not raise the comfort quota by much if at all. The nylon skin covering the ear-pieces might provide a hygiene aspect but it does little to cushion the ear from any pressure. Positioned just behind the left ear-piece is the boom microphone.
You can be moved the microphone through approximately 135 degrees in one direction but you can not adjust its length. By only being moveable in one direction, it precludes you having any choice in which side the boom microphone will sit. It is a case of left side or talk out of the back of your head. Now I may be accused of not knowing what I'm talking about but I have yet to master the back of the head trick. While this positioning restriction did not inconvenience me in anyway, others might not be so fortunate especially if you are left-handed.
What was of more concern, as I mentioned earlier, was the matter of comfort when using this headset. Even after sessions as short as five minutes, I was more than ready to give my ears a rest by removing the headset. This is hardly an endorsement for the product.
Not everything about this headset failed to impress with the result there is a positive side to it. You do get a 6 foot length of lead with 3.5mm jack plugs for attaching to the audio input and output sockets of whatever is your chosen computer which needs to be running Windows XP SP2, Vista or the new kid on the block, Windows 7. The lead also features mute and volume adjustment controls on a clip-on unit which goes someway towards negating the discomfort aspect but, in my opinion, not nearly enough.
The LifeChat LX-1000 is Microsoft's entry level headset. It has been priced at £12.99 but by spending a little more you can get a headset that is more comfortable to wear and gives you greater flexibility in positioning it on your head.
http://www.microsoft.com/hardware/digitalcommunication/ProductDetails.aspx?pid=003