Multiple Recharging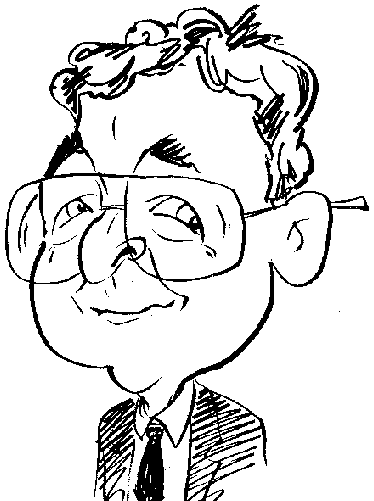 Review controls
A recent delivery from Spain brought with it the ability to charge various portable devices simultaneously.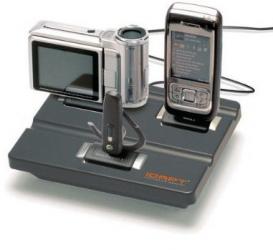 click image to enlarge
How many portable devices do you currently own? I am willing to bet that the number is gradually increasing and, if my experience is anything to go by, you will probably have forgotten about at least one device when arriving at the final figure. Adding to the logistical problem of keeping these devices charged is that they will have different types of connection sockets thus increasing the wire and docking station confusion as the demands of each device fights over the occupation of available power points. Ah such is life in this technological age we live in.
One solution to this problem would be to use a universal charger which can allow you to attach different devices through the use of tips that can be switched around as required. This approach has been adopted by a number of companies including Inoitulos, a Spanish technology consultancy, with its IDAPT brand. Rather than limit the user to charging a single device at a time (after all most of us have multiple devices that can quickly develop the habit of running out of power at the same time), the latest IDAPT product is available with dual or triple docking stations.
I have been looking at the IDAPT i3 Universal Desktop Charger which has three charging ports. Available in a choice of pink, silver or, in the case of the review sample, black, this 169 x 135 x 32mm device can sit on the desktop or any flat surface and connect to a single mains power point via a lead which attaches to the rear of the unit. An on/off switch is provided for when the IDAPT is not in use. It can then simultaneously recharge up to three devices that have different connection sockets.
This feat is achieved by the IDAPT featuring three bays into which the user can insert their choice of tip from the six that are supplied as standard with this kit. The interchange ability of these tips means that you can quickly switch between available tips as your requirements change. The design of the tips is such that they can only be inserted the correct way round into a bay. They are also clearly labelled so that there can be no confusion over which type of device can be attached to each one.
The standard set of six tips included with the IDAPT device are those designed for miniUSB, microUSB, iPod-iPhone, Sony Ericsson 2, Samsung 4 and Nokia 2. A wide range of other tips are currently available and these are being added to over time. Those currently available cover products from companies such as LG, Nintendo, Palm and Sansa. With the current range of tips, the IDAPT is capable of providing power to over 3,500 mobile devices that can include MP3 players, mobile/Smart phones, e-Readers, Sat Nav units, handheld gaming consoles, Bluetooth headsets and even AA/AAA rechargeable batteries. To paraphrase a slogan of yesterday, "You need never be cut off from power with an IDAPT".
Setting up the IDAPT i3 could not be easier. You simply slot in your choice of tips, attach the unit to the mains power and begin to recharge one, two or three devices. The IDAPT is capable of delivering 10.5W as required over the three connections to the attached devices. Switching tips is just a matter of pressing buttons on either side of each bay to release the current tip ready for a replacement. Two grooves run across the top of the IDAPT and I found that these were just the right size to hold a couple of pens although I am not sure whether there were intended for this purpose.
IDAPT i3 does lack one or two features that I feel would have enhanced the product. There is no power light to indicate when the unit is turned on or not. It would also have been useful if the IDAPT could have indicated in some way when the hosted devices were no longer drawing power – maybe a sound effect of some type. The lack of a carry case is another disappointment especially if you intend using the IDAPT as a portable device. However these criticisms do seem a little petty when you consider this product is priced at £30. Additional tips cost from £5.99.