Ciao Shopping Comparison Site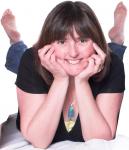 Review controls
It's not easy being a consumer these days. There's so much choice and it's very difficult to detect a real bargain. Our job at GadgetSpeak is to review products and bring you our experience before you buy. But with the economy the way it is, it's also interesting to take a look at price comparison sites like Ciao, designed to help you compare value from retailers.
Article sponsored by
Ciao!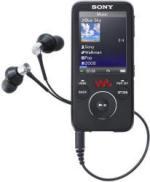 This week I took a good look at the Ciao experience. The Ciao price comparison site scans on-line stores to deliver the user the best price it can find at the time of your search. The comparison delivers product descriptions, available stores, prices, delivery details and postage. If you're happy to buy second-hand you can also see product listings from Ebay via Ciao Auctions. Ciao covers a wide range of consumer goods, not just gadgets, with categories from books to travel as well.
To test out the site I thought I'd choose a very specific search for the Sony Walkman 8GB Media player, followed by a more generalised search for media players.
My search for the Sony product delivered 5 results from 4 retailers: Amazon, John Lewis, Play.com and B4Udirect.com. Prices varied enormously from £87.50 to £113 - which shows that there is a point in using a comparison site. However, postage is listed separately, so a bit of mental maths is required. One of the five results returned to me was Sony Ericsson W902 mobile phone – not sure how that got there! I guess software isn't totally infallible so you're bound to get the odd rogue result. Be aware that a search on Ciao will deliver back a variety of retailers and give you a fair comparison, but don't expect it to be completely comprehensive. For example, a similar search on Google shopping results will give you different retailers.
Searching for just 'Media Player' gives a huge range of results - everything from Sony and Scandisk media players (as in MP3 players) through to a media player mouse and a HD media player for use with PC. So do make sure your search term is well thought through and as specific as possible. A search for 'MP3 Player' returned much more relevant results, but there were 7,400 of them! It does help that you can display the results by rating and by price. With most categories of goods you can also narrow down by other criteria such as features and manufacturer.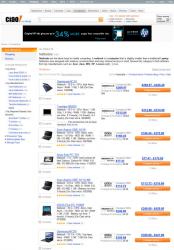 click image to enlarge
Mobile phones are particularly interesting to compare on Ciao. The mobile phone arena is a minefield, and as we all know prices of handsets can range from nothing with a contract to hundreds without a contract. Ciao does make this easier for you by giving a separate set of results for with contract and without contract. You can also narrow your search my manufacturer, features, price, battery life, technology and design. A general search for 'mobile phone' will deliver over 2000 headline results, each of which can be drilled down further. So again it's best to be specific in your search and your requirements. Some users would find it useful to do a bit of research around the shops first to have a look at handsets. You can then use the Ciao database to refine your search for a retailer once you are sure of the model you like.
Perhaps an easier general search is one for netbooks. With just 180 results it's simpler to pick your way through, narrowing your result by price, manufacturer, processor type or screen size. Again you will get a few sideballs. When searching for 'netbooks' with price as your listing criteria, accessories for netbooks will also show up in the search results.
The less complex the product and the fewer accessories, the more likely to you are to get to the product you are looking for. Sat Nav products are a great example. Sat Nav can also be found under GPS or car navigation systems. Some categories are not so well subdivided though. I recently bought a fridge so thought I'd compare the Ciao experience. This is one category where there are no additional filters and my search by price started with a fridge voice recorder at £4.99 and a fridge magnet. These didn't take up much space though and a short scroll brought me to the actual fridges. The fridge I bought last week, by good old foot power, was a John Lewis own brand at £229. The cheapest fridge found on the Ciao search was an Electrolux at £262.40. So again a good set of search results, but perhaps it would be unfair to expect it to be 100% comprehensive.
The one major advantage of using Ciao is the vast array of information and the pure extent of the search results delivered back to you. You know that your search is delivering you shopping results, that can be refined by various criteria and that you can click straight through to the supplier to purchase on-line. The subcategories within searches have generally been well thought through, making it easier to narrow your search. If you know what you want and are intending on purchasing on-line, Ciao could save you a lot of legwork.
With such a dazzling choice on-line, and clever tools such as Ciao is there still a roll for shops in our society? Well, yes, of course. You simply can't beat being able to touch and feel a product and getting the low-down from a clued up on-floor salesperson. The bad news for shops is that shopping comparison sites make it easy for consumers to use high street stores in their search for the best product, and then turn to comparison sites like Ciao to find the cheapest place to purchase. I guess the retailers are just going to have to bank on consumers' need for instant gratification to hold onto their business. If you can hang on the few days it takes to get a product delivered, then using Ciao could save you both money and time.