More than a Mouse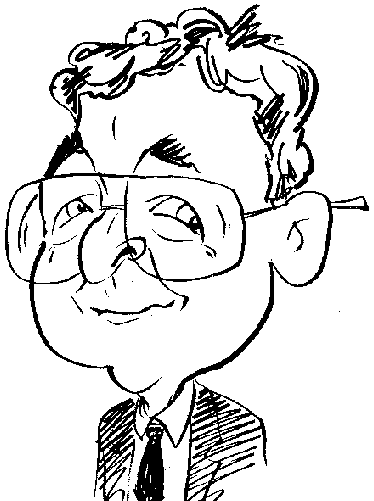 Review controls
When is a mouse not just a mouse? The answer, as I discovered recently, was when the mouse is also a presenter's tool.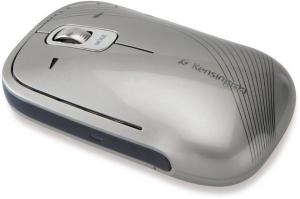 As part of its new line up of SlimBlade mice, Kensington has come up with a device that combines the usual functionality of a mouse with those of a tool to control a presentation via Bluetooth connectivity. Appropriately enough this product goes by the title of SlimBlade Bluetooth Presenter Mouse. The kit consists of a laser Bluetooth-aware mouse, a couple of AAA batteries and a small multi-language Installation Guide that includes assistance in setting up the Kensington device with Microsoft, Toshiba, Widcomm and Mac Bluetooth procedures. As you can gather from this list of content, Bluetooth support needs to be present on the host computer.
Setting up the presenter mouse should be relatively straightforward. As already mentioned, instructions are provided for use with various implementations of Bluetooth. However you could use any other implementation such as Blue Soleil which was my chosen route. Once the Bluetooth Presenter Mouse has been recognised and paired, you can use the device in either of its modes.
Following the normal style of SlimBlade mice, this model is slab-shaped with a curved top and measures 67 x 92 x 18mm (W x L x H). Predominately silver grey in colour with a reflective sheen, the house has a series of curved lines decorating the top of the mouse while a purple collar runs along both sides and the front of the unit. This collar can be slid forward to reveal the Bluetooth pairing button and has an indicator light that provides feedback as to the battery power level. Situated between the left and right mouse buttons is a silver scroll wheel encased in a silver button which is used to switch between mouse and presenter mode.
In normal mouse mode, you have the usual left and right button control. The scroll wheel gives you both the standard up/down movement plus horizontal scrolling and a clickable option. The mouse makes use of laser technology providing 800 dpi which is adequate for all general tasks.
Although the Instruction Guide mentions how to turn this device on/off (holding down the silver button around the wheel for 3 or 5 seconds respectively performs this task), I could find no mention of how to switch between mouse and presenter modes. Eventually, after some trial and error, I discovered that pressing the silver button twice instigated the switch over. Chevrons on either side of the mouse wheel flash to indicate that a change has been made.
Normal mouse activity is suspended when in Presenter mode. The left and right buttons move you backwards and forwards through a PowerPoint presentation while using the wheel has the effect of blanking the screen. Other than this minimum functionality, Presenter mode has nothing more to offer. You are not given any control over the volume level nor have a cursor that could be used to pinpoint a particular section of a slide.
Overall this SlimBlade Bluetooth Presenter Mouse looks better than the range of functionality it offers. If all you need is the limited functionality, especially in Presenter mode, then the small size and lightweight of this device could well appeal. Capable of working with Windows or Mac systems supporting Bluetooth, this product comes with a 5-year warranty. Kensington has priced this product at £34.99.