After the Shoot by Mark Fitzgerald.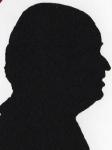 While I was listening to some music as I reading this book I realised that I had not told you about it so here I will tell you about Adobe Photoshop CS4 'After the Shoot' ideal for anyone using Adobe Photoshop CS4.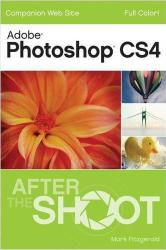 Adobe Photoshop CS4 'After the Shoot'
The first thing you notice on opening this book is that each chapter has different blocks of colour on each chapter great when a reference work like this that needs constant revision for finding the part you require. The next is that the book is in two column format.
The author Mark Fitzgerald comes from the USA and he is a certified Photoshop expert and instructor. This 370 page book has 14 chapters two Appendix a Glossary and an Index.
I suppose this is more like a manual than a book, the two column format is broken by images and screen shots and these two items do not comply with the two columns.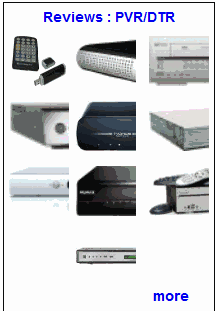 Like we all should and no doubt most do not Chapter One 'Creating An Organised System' it makes sense and when six months later something needs tweaking this work now will bear fruit. Chapter Two 'Overview Of Bridge' is really showing you how to get used to the default Workspace.
Chapter Three is perhaps where you need to think before you act as it is 'Downloading and Organising your Photos'. Chapter Four discusses the advantages –or not – or working with RAW so not surprisingly it is titled 'Introduction to working with RAW files.
Chapter Five 'Learning to use the Photoshop Workspace' and covers setting up preferences and different ways of viewing images. Chapter Six and Seven are 'Adjusting Brightness and Contrast' and 'Working with Colour'
Chapter Eight is 'Using Selections to Control your Adjustments' and for the less experienced you really get to grips with some tools. Chapter Nine leads nicely on to masks 'Creating flexibility with Layer Masks'
The more experienced user may well jump directly to Chapter Ten one of the longer ones 'Improving your Photos with Retouching' Chapter Eleven is 'Getting Creative' and this includes things like Burn and Dodge and even using Black and White.

Chapter Twelve is entitled 'Finishing The Image' and some of the photos in the book show how size and shape can totally transform an image. Chapter Thirteen 'Printing Your Favourite Photos' is perhaps something most have been doing long before Photoshop but also covers using a Photolab. Finally Chapter Fourteen is Creating Slideshows and Web Galleries and how not to bore everyone rigid with far to many transformations.
Most pages have a tip or a note that use blue as the background to get them to stand out. With fewer and fewer packages coming with a printed manual then the opportunity for books to fill the void. Yes we can all delve into .PDF files to find out how or why what we are trying does not work as we expect but a decent Glossary or an good Index get you to the answer quicker and of course the screen shot or image not only give you answers but ideas as well.
As with a number of the books I get it does not display a UK price $24.99 but as prices for books vary wildly dependant on where purchased perhaps the ISBN number is most important. 978-0-470-38986-7. The link below has it for £9.59 including free delivery.
http://www.amazon.co.uk/gp/product/0470389869?ie=UTF8&tag=gadge0a-21&linkCode=as2&camp=1634
www.wiley.com/compbooks is a good starting place to see what else is on offer.