A Flexible Headset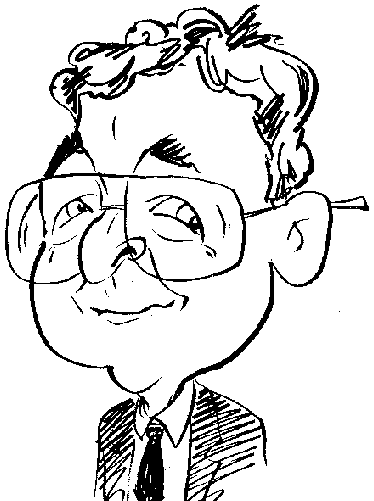 Adding a more personal touch to interaction with your computer is often the main reason for using a headset.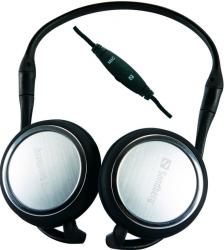 click image to enlarge
While you may enjoy listening to music, watching videos and playing games with enveloping sound effects on your desktop or notebook computer, the audio output will not necessarily appeal to others who are in the vicinity. Of course you could turn down the volume level so as not to disturb others but this might reduce your listening pleasure and all-round entertainment of the current activity. By using a headset you can avoid distracting others while still hopefully retaining the required volume level for you optimum listening pleasure. Offering to provide this personal listening experience is the new Viperset product developed by Sandberg and distributed in the UK by Interactive Ideas.
The Viperset is a neckband style headset. It has two circular padded earpieces. The neckband is constructed from a flexible material that allows you to make some adjustment for a more comfortable fit and for reducing the unit's size when packing the headset away when it is not in use. As well as providing personal listening capability, this headset features a built-in volume control and an integrated microphone. Both this volume control and microphone are in a small module that forms part of the 250cm lead which connects to a computer through two 3.5mm mini-jack plugs appropriately colour green (output) and pink (input).
The earphones have a frequency range of 20MHz – 20kHz with an impedance of 32ohms +- 15% and sensitivity 123 +- 3dB. Audio quality is of a reasonable standard without any noticeable degradation of the level achieved by your system's normal output channel when the headset played no part in the process. Volume level adjustment is carried out using a spin wheel in the previously mentioned control module. When set at my normal listening level, no audio seepage was detected by others in the same room yet I was still able to pick up sounds from outside sources so that I did not feel totally cut off from the environment.
I was able to use the omni-directional microphone with a variety of applications to record content without any problems. The quality of recording was more than adequate for most tasks required by hobbyist. The microphone has a frequency range of 50Hz – 15kHz with an impedance of 2200ohms and a sensitivity of -54 +- 3dB.
Generally the Viperset felt comfortable for short and medium length sessions. However the headset did begin to feel a little uncomfortable when worn for longer than an hour or so. As is usual with Sandberg products, the Viperset is backed up by a five year warranty. This item has been priced at £17.99 but is available for £10.99 direct from Amazon on the following link:
http://www.amazon.co.uk/gp/product/B001A4UFT6?ie=UTF8&tag=gadge0a-21&linkCode=as2