Portable Hard Drive Storage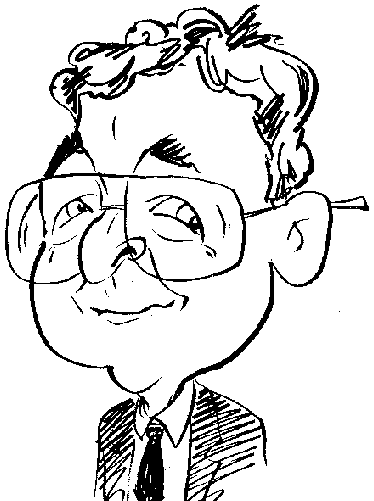 My first computer had a 20MB hard drive. How times have changed with the demands of modern software and more economic prices for storage.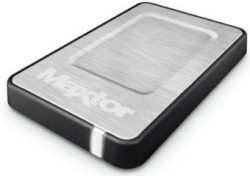 The gigabyte is the modern day currency when considering storage capacity and even then three figures is often the norm rather than the exception. Take, for instance, the latest mini offering to join the Maxtor brand stable. This is the Maxtor OneTouch 4 Mini that is available in 80GB, 120GB or 160GB versions with the latter being the subject of this review.
With capacities such as these it is obvious that the "mini" reference is more to do with the size of the device rather than its storage capacity. In this respect it will get no argument from me as it measures 125 x 15 x 82mm (H x D x W). With its weight of 167g, this external drive is eminently portable - it is just a pity that no carry pouch is included in the box to help in this respect. What is included, alongside the actual drive and mini manual, is a double-headed USB lead to provide power and data connectivity. This does mean that you will require two USB ports available on your computer.
Also included in the box is a SafetyDrill Recovery CD that can be used to help restore your computer to a working state following a system failure. This Recovery CD works in conjunction with the Maxtor Manager software that forms part of the OneTouch 4 Mini solution and is located on the device. This software needs to be installed as your first act after attaching the drive to your system. In fact this could be your second task as there is a recommendation mentioned in the manual to copy the software, located on the device, to your computer's hard disk prior to installation.
You can access the Maxtor Manager from your desktop or launch one of its tasks by pressing the button on the front of the OneTouch drive. By default this task will be the supplied backup feature but this can be changed to sync a specified folder or launch a designated application via the Maxtor device. The backup feature provided by Maxtor Manager is easy to set up and allows you to specify folders, file types and the date/time when scheduled backups take place through the use of a three-step wizard plus carry out an immediate backup. However it does limit you to either a simple or custom backup with no options, as far as I could ascertain, to opt for a full or incremental type. There is also no option to save specific backup jobs that can be recalled when needed.
While for many the Maxtor OneTouch 4 Mini will be regarded as a backup storage device, it can fulfilled other functions. As mentioned earlier, it can be used to provide a link that ensures folders of different locations in various locations are synchronised plus create a copy of your complete hard disk in case the need arises to restore your computer in the event of a system failure. There are also options to password protect the OneTouch drive plus create a secure, password protected area that is encrypted.
Checking the Maxtor OneTouch 4 Mini speed when backing up data resulted in transfer rates of between 4.6 and 4.9MB per second. No compression was involved in the process as none is supported by this device. Copying the supplied software, as recommended by the manual, achieved a transfer rate of 3.6MB/sec.
According to Seagate, who now owned the Maxtor brand, the 160GB available on the review model should be able to contain 2,665 hours of digital music or 51,200 digital photos or 160 hours of digital video or 40 two-hour DVD quality movies. I have no reason to doubt these figures but do not have the resources to check them.
System requirements for the Maxtor OneTouch 4 Mini are a Pentium III, 500MHz processor running Windows XP or later with 256MB RAM. Mac users will require OS X 10.4.7 and later with 256MB RAM however the Maxtor SafetyDrill software does not support the Mac platform. By shopping around you should be able to purchase the 160MB version of this product for around £63.