Dummies Books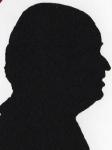 Please do not be put off by the title, the Dummies Series is very informative, well written and easy to understand. Best of all for anyone new to a subject there is a good glossary to explain any strange words. Here Windows Vista and Web Sites, after reading these you will certainly be less of a dummy.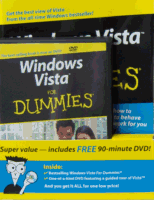 Windows Vista For Dummies
This is 438 pages of information to help you get the best out of Microsoft Vista. However there is an extra as well as the book you also get a DVD that covers everything in the book and has some bonus features.
The bonus features are ten aggravations about Windows Vista and more importantly how to fix them. Special tips for laptop owners and 'Printing your work'. A nice feature that could help those who prefer to see things on a screen rather than a page.
The book is written by Andy Rathbone who has written previous Windows for Dummies books as well as many other useful tomes.
Inside the front cover the assistance starts with hints including the keyboard shortcuts that everyone used to know and now I expect there is a whole generation who have never used them.
There are twenty two chapters split into seven parts and then you get the glossary and index.
With limited space I will just list the Parts Headings to give you an idea of what you will learn. 1) Windows Vista Stuff Everybody Thinks You Already Know, this runs to four chapters and 88 pages. 2) Working With Programs And Files three chapters and 50 pages. 3) Getting Things Done On The Internet three chapters and 62 pages. 4) Customizing And Upgrading Windows Vista four chapters and 70 pages. 5)Music, Movies, Memories (and Photos, Too) two chapters and 54 pages. 6) Help! Four chapters and 40 pages. 7) The Part Of Tens two chapters and 16 pages.
Certainly a read for anyone with any problems understanding Vista and that's probably most of us.
ISBN 0 471-75421-8 likely price around £14.99 At the time of writing it is £10.49 including delivery from the link below, but book prices change very quickly.
http://www.amazon.co.uk/Windows-Vista-Dummies-Andy-Rathbone/dp/0471754218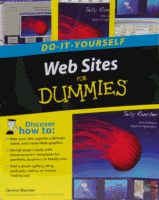 Web Sites for Dummies
318 pages written by Janine Warner who has written a couple of other offerings in the Dummies series. I must admit to a small gripe the normal size and shape of a Dummies book has been stretched both horizontally and vertically and I found it harder to keep open maybe I have developed hands that work best for the normal format.
There are fifteen chapters split over four parts. 1) Laying The Groundwork has three chapters and 40 pages. 2) Putting The Pages Together has six chapters and 150 pages. 3) Going Web 2.0 has four chapters and 60 pages. 4) The Part Of Tens two chapers and 16 pages.
There are sixteen full colour pages each with two screen grabs on illustrating a whole range of designs and patterns that should get the juices running for anyone intent on web site design.
Lots of good stuff and I have no doubt it will be read by many people who already have created web sites simply to see how they can be improved. Certainly the Web 2.0 section will answer questions for many.
ISBN 978-0-470-16903-2 with a recommended price of around £15.99. Amazon are currently selling this for £7.99 including free delivery.
http://www.amazon.co.uk/gp/product/0470169036