A Handheld Dyson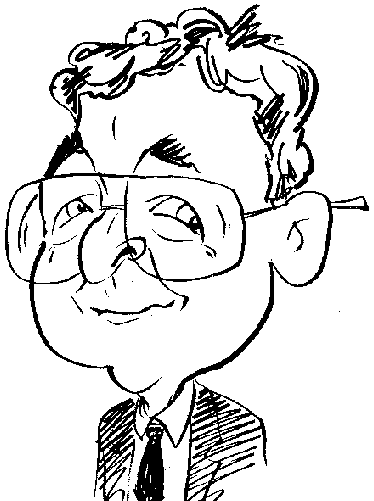 Review controls
Have you noticed how dust and dirt tends to congregate at the most inconvenient times and places? Perhaps a handheld cleaner is the answer.
Buy Now!
Dyson DC16
£82.99 from Amazon
including shipping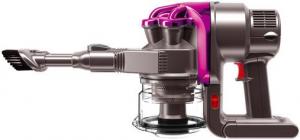 click image to enlarge
One of the more successful examples of recent British ingenuity is that demonstrated by James Dyson and his desire to make things work better. Following his successful development of an industrial cyclone tower cleaner, which removed powder particles through the use of centrifugal forces that were 100,000 times greater than gravity, Dyson put to mind to producing a domestic appliance that used the same principle. It took 5 years and 5,127 prototypes before he was satisfied that the Dyson cleaner was ready to hit the market and begin the Dyson phenomena.
The reason for this brief look back into recent history is the appearance of a product that is based on the Dyson DC16 cordless handheld vacuum. The DC16 makes use of Root Cyclone technology which creates greater suction for dust gathering by dividing air into 8 small cyclones. Developed as the result of collaboration between Issey Miyake and James Dyson, this is the appropriately named Issey Miyake + Dyson product which is available in a limited edition.
This kit consists of the handheld device; a rechargeable LI-ION battery pack; a recharging unit that can double as a wall-mounted storage station; plus various head and brush accessory attachments. Once everything is unpacked, you can insert the battery pack into the dark grey Dyson cleaner with its metallic maroon coloured cap and transparent dust bin. (The whole effect does remind me of one of those blaster guns featured in old science-fiction space movies - which probably explains why I have been charging around various rooms zapping everything in sight.)
The next stage involves the recharging process. Checking through the multi-lingual documentation, I could find no reference as to how long this process should take - however there were numerous mentions of things not to do with this cleaner. Fortunately I had been informed that three hours was the recommended dosage. This period of recharging will provide the cleaner with six minutes of power. When I mentioned this 180:6 ratio to various people I got different reactions. Some thought it was an acceptable figure while others seemed aghast to say the least. I hesitate to suggest that the first group was made up of those who regard cleaning as a task that requires as little amount of time as possible.
Once I got bored with shooting objects and got down to check out the cleaning aspect of the Dyson, I found it did its prescribed task without any problems. It is best used when tackling small areas especially as you do need to physically keep the trigger depressed when in use. The transparent bin provides clear evidence of any objects drawn up by the Dyson while the supplied heads and brushes dealt with a variety of situations such as underneath furniture or in small crevices. Car drivers will no longer have any excuse not to give their vehicle a thorough internal valeting while minor household cleaning is a breeze or should that be a mini cyclone. The handheld Dyson is a little on the noisy side. I would have preferred a trigger that could be clicked on rather than held in position and some method of storing the various attachments with the device.
This limited edition Issey Miyake + Dyson cleaner has been priced at £99.99.