Jawbone Bluetooth Headset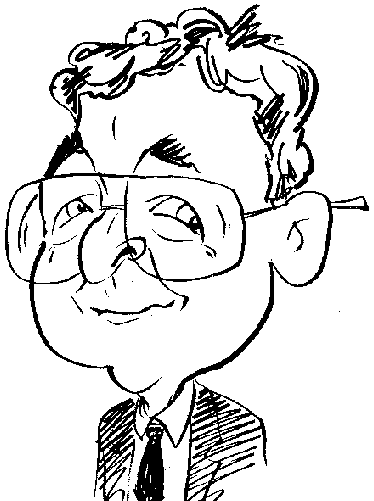 have recently been introduced to Jawbone. This is not, as you might suspect, a bone in the human body but a device to improve mobile communications.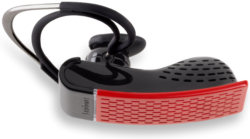 Developed by Aliph and designed by Yves Behar, this latest version of the Jawbone headset makes use of Bluetooth for connecting to your mobile phone. Totally agnostic in its support, the Jawbone Bluetooth headset works with any Bluetooth enabled phone. For the purpose of this review I have been using the Nokia 6125 and Nokia N81-1 models.
This Aliph piece of kit certainly gets off to an impressive start as it arrives in a rectangular shaped Perspex box. Clearly visible are the red and black headset; a box containing left and right ear-loops for large and small ears plus ear-buds; along with a second box holding leads for recharging the Jawbone; and a small User Guide. This presentation style of packaging almost calls encourages you to drop everything and get your hands on the kit ready to try it out.
However before getting on to that particular process, a few words regarding the various elements would be appropriate. The Jawbone device combines a proprietary voice activity sensor with highly directional microphones and signal processing algorithms to remove background noise from communication traffic within a black shell and perforated red front cover plate. Closer inspection reveals a thin LED status strip situated along the red front but there appears to be no obvious signs of any controls especially regarding volume adjustment.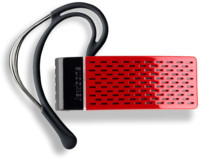 Control buttons are there but are concealed within the body of the device. You need to press down at the appropriate spots to activate the Noise Shield and Talk buttons for tasks such as accepting or rejecting calls. This action does tend to be a little tricky and is not helped by the fact that the device will probably already be attached to your ear. As a result you will have to rely on touch or remove the device which does seem to defeat its purpose. With regards to volume control you are probably best using the adjustment on your mobile phone in conjunction with Jawbone's ability to respond to different noise levels encountered in various environments.
Aliph provides two different methods for charging the Jawbone. You can either use the mains or draw power from your computer. The supplied USB lead comes with a detachable 3-pin socket to enable either method to be used.
Once the Jawbone has been charged then it will need to undergo a pairing process with its mobile phone partner. This is a one-off operation and is a relatively straightforward process that relies on using the Noise Shield button. You can then place the Jawbone in position by making sure a tiny white rubber piece, which is the voice activity sensor, lies against your cheek.
In my tests, conducted both indoors and outdoors, the Jawbone Bluetooth headset certainly helped reduce background noise so that it was barely discernable and also improved the quality of incoming communications. Although I do not generally use such a device, preferring the more tactile approach of handling the phone itself, I found the Jawbone device fairly comfortable to wear but was always aware of its presence. The Jawbone Bluetooth headset has been rated at 6 hours of talk time and 120 hours when on standby. Available from Carphone Warehouse, the pricing has been set at £79.99 which does seem expensive especially if your phone came free as part of your contract.