A Webcam Named Lili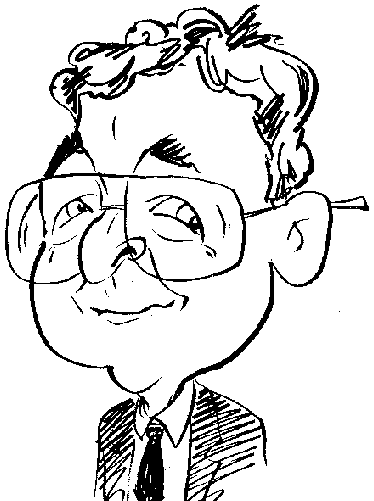 With several excellent web cam products available, United Pepper has taken a brave decision to release their Fairtrade version of this type of device.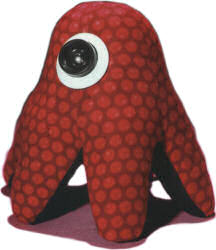 Having recently introduced you to Oscar with its USB 2.0 facilities, it is now the turn of United Pepper's Lili webcam to take centre stage. Like Oscar, Lili forms part of United Pepper's initial launch of Fairtrade and ecological friendly products as the company adds its own slant of normal design concepts for computer peripherals.
In this case United Pepper has taken the basic webcam and turned it into what is described as an octopus-like shape but to me it is more like a starfish that has raised itself up on its points. After all this shape only has five points rather than the eight you would expect with an octopus. As with Oscar, the colours available consist of red, green and blue while the materials used to construct this device step outside the normal boundaries of computer peripheral construction. Encasing the body of Lili's electronic components is a combination of cotton, sand and kapok. United Pepper's reasoning behind this choice of material is that the various components are renewable and replace substances that would have more of an effect of the CO2 output and cause a drain on non-renewable resources
Lili comes with a permanently attached lead that has a double-headed connection feature for video and audio. The length of the lead and the double-headed format does mean that Lili is more suitable for use with a laptop rather than desktop system when you might struggle to attach both leads due to the positioning of the various sockets for audio and USB connectivity.
A mini CD is included as part of the package. This disk contains the driver software for this product. However, due to the lack of any printed information, the less-experienced user might suffer some confusion. No desktop icon or Start Menu entry is created during the set-up process. Instead you will need to access Control Panel and select the Scanner/Camera icon to bring up a wizard-led procedure. This will lead you through the necessary steps to capture still images and store them in an appropriate folder.
It quickly became obvious that the 1.3 mega-pixel webcam require a good light source in order to produce any image that was recognisable. Even with plenty of light, the images produced were of poor quality. I could find no means of adjusting the focus of the lens. Video capture was totally out of the scope of the basic software provided. The webcam is capable of capturing video but you will need to use a third-party application. Even then the quality of image left a lot to be desired.
I also encountered problems with positioning the webcam. The legs are meant to be flexible enough so that the webcam can be mounted on a flat surface or on top of a TFT screen. However in practice I was reduced to make numerous adjustments in order to line up the webcam and the subject matter. While I applaud the efforts of United Pepper with its approach to design concepts and support for ecological matters and Fairtrade, I can not recommend this particular offering for anything other than novelty value. Lili has been priced at £29.99