QuickCam Pro 9000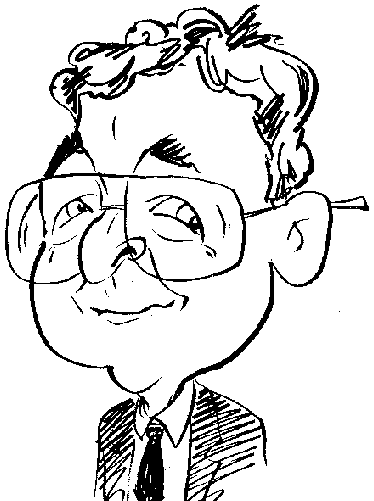 Review controls
Time for more video action as I take a look at the latest webcam to emerge from Logitech.
Buy Now
Logitech QuickCam
Pro 9000
£49.99 from Amazon
including shipping


£51.68 from DABs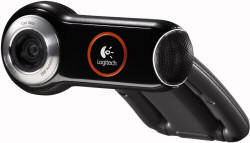 Joining Logitech's family of webcam devices is the QuickCam Pro 9000. With more than a passing resemblance to the earlier QuickCam Fusion, this new model is shaped like a stubby lollipop resting on its side with the camera at the bulbous end and the build-in microphone at the other end. There is also a switch mounted alongside the camera for taking snapshots.
This webcam's camera functionality is based on Carl Zeiss optics. There is a five-element glass lens with a two-mega-pixel sensor. The camera should be capable of capturing eight mega-pixel still images and high definition (HD) video at 30 frames per second.
Setting up this webcam does require the provided software to be installed first with a choice given of either a typical or custom operation. The software is polite enough to ask for permission to check online for any updates. In my case none were found. There is also an option to implement the Logitech Desktop Manager Service which will keep you informed as to any updates and special offers from the company.
At the appropriate moment you will be advised when to connect the webcam to an available USB port. After a short pause, the webcam should be recognised as a new device and a set-up procedure will be instigated. Unfortunately at this point I was presented with one of those familiar Windows Error messages and the software closed down. Restarting the Logitech software cleared the problem and I was able to proceed with the set up without any further interruptions.
A wizard-led process leads you through the task of setting up the QuickCam Pro 9000 device by adjusting the volume level and deciding whether to include RightSound AEC Technology to help eliminate echo and background noise plus RightLight 2 Technology which intelligently makes adjustments for different lighting conditions. Positioning the camera unit should not cause any problems as it comes with a permanently attached 180cm lead and its flexible stand allows it to be place on different types of monitors, flat panels or any flat surface.
A floating tool bar gives you access to the functionality offered by this QuickCam. The onscreen display can be set to a various screen sizes. These cover 320 x 240 (email), 640 x 480 (VGA), 960 x 720 (HD) and a mega-pixel rating ranging from 1.3 up to 8 mega-pixels. While all these settings can be used to capture still images, only the first three allow you to record video clips. Any captured content will be displayed as thumbnails in a gallery panel running beneath the live display.
Further adjustments to the way the webcam operates are carried by selecting the Settings option on the floating tool bar. You can adjust the pan, tilt and zoom setting of the camera plus include a Face Tracking feature which I found it be a little disconcerting as the camera would adjusted to any change in my position. Slider bars are available to adjust brightness, contrast, colour intensity and white balance but generally I found the default settings worked the best. Other features that can be adjusted include audio, RightLight and the applications you have defined for use with video calling and email plus the default folders for storing still and video content.
For those occasions when you do not want your image displayed during a live video session, Logitech has implemented a Privacy Shade option. This allows you to substitute a photo in place of the current view. In a more frivolous mode, you might prefer to opt for one of the various video effects that are included with this webcam. You can set up an avatar as your on-screen representative and even set it up to mimic some of your more basic facial movements. I found that this feature was particularly sensitive towards lighting conditions and would fail to respond to face movements. The same criticism could also be levied at the various face accessories (crown and goatee beard to mention a couple). Far more successful was the various fun filters that can be applied to the on-screen image.
The QuickCam Pro 9000 requires either Windows XP (SP2 needed for all features) or Vista. System specifications include a Pentium 4 2.4GHz (2.8GHz for Vista) with 256MB of RAM (512MB for Vista) with 200MB of available hard disk space. USB 2.0 support is necessary for the optimum performance. Logitech has priced this device at £69.99.
http://www.logitech.com/index.cfm/webcam_communications/webcams/devices/3056&cl=gb,en