Good Storage, Slow Performance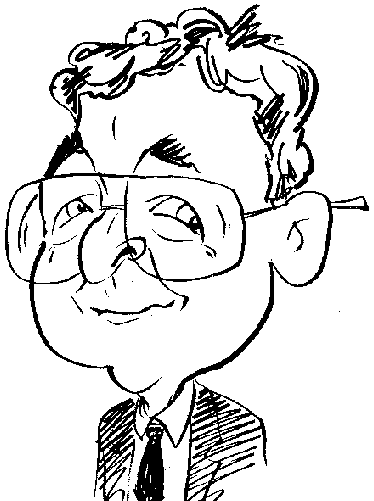 Although based on the same format, SD cards from various manufacturers also perform at different speeds with some brands falling into the slowcoach category

Digital cameras, mobile phones and PDAs have overlapping areas of functionality. They also all rely on memory cards as the means of increasing their storage capacity and, in some cases, enhancing their functionality with applications and data. Generally the most popular format of memory card used by such devices, unless the Sony family of products is involved, is that of Secure Digital (SD). This particular type of memory card comes in a variety of flavours that cover the original, mini, micro and the new high capacity format. As well as the various flavours, you also get different brands of SD cards. One such offering is the Memorex miniSD TravelCard that forms part of the Imation family of products.
As befits its "mini" status, this card comes in at 60% of the standard SD card size as it measures 19 x 21.1 x 1.4mm. An adapter unit is provided so that this card can be inserted into a standard SD card slot. Of course you can still use the miniSD card in devices such as smart phones and PDAs which are designed to accept the smaller size without the need of an adapter. The miniSD TravelCard is available with 256MB, 512MB, 1GB and 2GB amounts of capacity.
This review is based on the 512MB version which comes with the claim of being able to store over 400 images of 3 mega-pixel size (dropping to 150 images at 8 mega-pixel size) or over 8 hours of music recorded at 128kbps. My tests more or less confirmed these figures.
However capacity is only part of the equation. You also need to consider the speed of operation with relation to write, read and delete functions. The write speed worked out at a disappointing 1.006 MB/sec. Although the speed for reading data improved to 4.35 MB/sec, this was again disappointing. Even the delete speed of 7.21 MB/sec failed to excite me with its performance. All the test were carried out using 462MB of data made up of 158 MP3 files spread over 14 folders using a USB 2.0 card reader and system based on a 2.6GHz processor.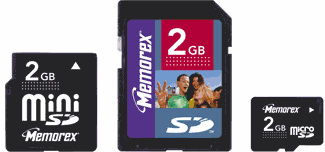 I then ran a second series of tests using 350 image files (118MB of data in total) and the results were even slower. The write speed worked out at 0.32 MB/sec. Read speed was 3.68 MB/sec while deletion was carried out at 0.95 MB/sec. As well as confirm the slow speed of this device, these timings show clearly that the number of files involved have a far greater effect on speed than the amount of data.
Despite conducting numerous searches on the Web, I have been unable to locate a UK price for the 512MB miniSD TravelCard. I would guess that the price will be in the region of £5 to £7. However the device's performance hardly warrants this expenditure and users might prefer to look at other brands of SD cards.
http://www.memorex.com/html/products_detail.php?section=1&CID=32&SID=43&PID=1089&FID=187&opento=32