Transferring Data via USB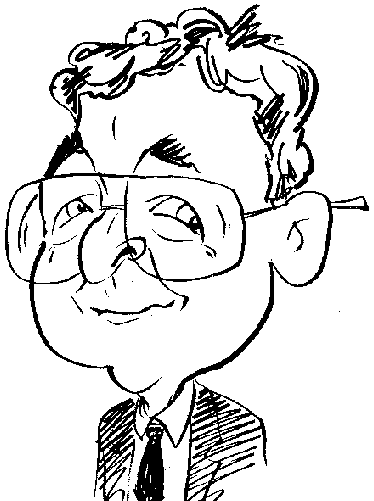 Using flash drives or optical media can be used to transfer data between unconnected computers. However there is an alternative method using a USB link.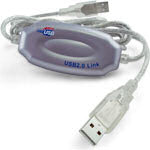 It is becoming increasingly common for homes to contain more than one computer. Often these system boxes, along with various peripherals, are linked together via a network whether that is of the wired or wireless type. However not everybody needs the functionality offered by a network. In some cases all you really need is a quick and easy method of transferring data from one computer to another that is in reasonable proximity. If this situation applies to you then you might well consider a solution built around a device such as a Data Link with the benefit of USB 2.0 connectivity.
Available from out good friends at Gizoo, the Data Link USB 2.0 product consists of a small transfer unit from which two USB leads extend. You simply attach these leads to available USB ports on each computer and a link is automatically activated with no additional drivers being required. When the two leads are fully expanded you have 200cm of play which means the two systems do not need to be all that close although the same room is obviously a requirement.
Connecting a lead to a USB port automatically activates the EasyCopy-Net software, which forms part of the operating system, which provides the means to view content on the two computers and copy files from one to the other using copy & paste or drag & drop whichever is the most comfortable for you. With USB 2.0 connectivity, speed of transfer is reasonably quick. While I was unable to approach the promised 480Mbps of USB 2.0, I was satisfied with the 8Mbps when transferring a selection of MP3 files. If USB 2.0 is not available then the device switches to the pedestrian pace of USB 1.1.
According to the information supplied by Gizoo, this Data Link is compatible with Windows 98, 2000 and XP but not with Windows Vista. However I was able to get the Data Link device working with Windows Vista but not without one annoying problem which I shall return to shortly. As well as copying files between computers and across versions of Windows, you should, with the appropriate set-up, be able to use the Data Link and the EasyCopy-Net software to connect a computer on a temporary basis to a network. Instructions on how to carry out this task are supplied in the box.
As I have already stated, I was able to copy files between systems running Windows XP and Windows Vista without any problems. Unfortunately there was a problem when a reboot of the Windows XP was necessary for any reason (a reboot does form part of the Data Link set-up with Windows XP). Rather than proceed smoothly through the reboot routine, the Windows XP system would go into a loop with repeated failures to load Windows. Disconnecting the Data Link from the Windows Vista system immediately solved the impasse. The problem even occurred when the Windows Vista system was shut down.
Apart from this inconvenience, the Data Link performed its designated task without problems. It would prove useful for those wanting to transfer files from one system to another or have the need to occasionally attach a computer to a network. The Data Link USB 2.0 is priced at £12.95
http://www.gizoo.co.uk/Products/PCGaming/PCGadgets/DataLink.htm