Enhanced Memory Card Capacity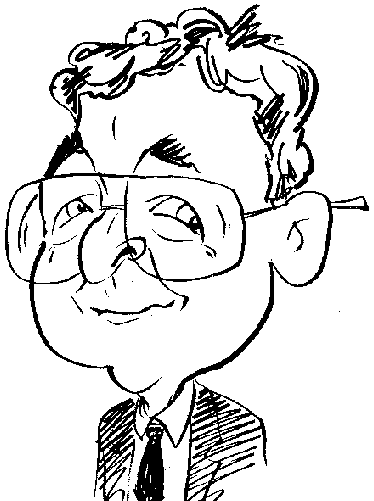 Review controls
I am certain, that at one time or another, many will have encountered the situation where a memory card is filled just when you need to store additional data. A possible solution is available.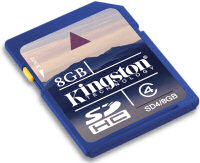 As we grow older our memory tends to suffer - at least mine does - and we come to rely more and more on devices that aid us in such matters. The growth of this dependency has had the knock-on effect of putting a strain on the memory capabilities of such devices with increasingly storage capacity being a vital requirement. In an effort to satisfy this mounting demand, a new standard has been developed for the popular SD memory card format. The new format goes by the designation of SDHC which stands for Secure Digital High Capacity.
Basically the SDHC standard enables cards to reach higher capacities. Whereas previously a limit of 2GB was the best you could expect from SD cards, now it is possible for cards to have a capacity that could range from 4GB up to 32GB. Part of the technology behind this increase in capacity is the switch from a FAT16 file system to that of FAT32.
While the extra capacity available with SDHC cards promises to make life easier when it comes to storing data on various devices, there is a downside. This promise is one for the future, maybe the immediate future, but a future where we have upgraded our devices to take advantage of the new standard. To be able to read and write to this new format, you will need a SDHC compatible device which can be identified by the SDHC logo. Fortunately these new devices will be backward compatible with the SD format so that when you upgrade your old cards will not become redundant.
The SDHC standard will be rated according to speed performance. Based on a minimum sustained write speed, cards will be rated as Class 2 (2MB/s); Class 4 (4MB/s); or Class 6 (6MB/s). I have recently been checking out an 8GB SDHC memory card from Kingston Technology. This particular product has been classified as Class 4. As you would expect with such a memory card, it has a built-in write protection switch - a bit like the slider switch that formed part of the 3.5-inch disk that now seem to have run their course with the final death knell being sounded by retailers who no longer stock these limited capacity devices. This memory card supports the latest ReadyBoost technology whereby the memory card's capacity can be used to enhance the virtual memory of Microsoft Windows Vista environment.
With 8GB to play with, it is more than likely that this SDHC memory card will be used not only to capture your digital images with an SDHC supported digital camera but as the means to transport data from one system to another. This latter use of the device is possible but it can be time consuming. As a test I transferred a mixed bag of 1.05GB of data from my work system to the card using a 15-in-1 Hi-Speed Reader from Kingston (a full review of the product will follow at a later date).
The data was made up of 2526 files spread over 136 folders. Writing the data to the SDHC card took approximately 39 minutes. This works out at 0.46MB of data per second which was well under the expected rate. Transferring the data in the opposite direction was far more impressive although this did depend upon the recipient drive. With my internal drive the data transfer took 248 seconds or 4.3MB per second. When using an external drive via a USB connection, data transfer took slightly under 8 minutes with a rate of 2.24MB per second.
If you are looking for reasonable capacity in a small device and have the equipment able to support the new format, then the Kingston SDHC card is an attractive proposition. Pricing for the 8GB version should be in the region of £54.