A Lunchtime Chat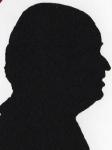 On this occasion nothing directly to do with online chat but some observations from a meeting with one of the top people from Sophos, an Anti Virus company big in the corporate environment.
I have known Graham Cluley for 16 years. He is now one of the worlds leading experts in viruses and spam. When I first knew him he was staring out as a young man with Dr Alan Solomon perhaps the first man who really took the virus threat seriously. Some years later Dr Solomon sold his company to one of the others on the scene. Graham decided that he wanted to work for a different company and he joined Sophos who were delighted to have someone with the experience Dr Solomon had given him.
The purpose of the meeting was to discuss the way virus threats have changed. The world has moved on fast from the time when viruses spread mainly by floppy disc. I have a clock on my desk from Dr Solomon saying 10,000 viruses recorded and dated 1st October 1996. Now according to Graham ten years later there are something over 120,000 around.
Originally viruses were mainly created by kids simply to prove it could be done, they did things like cascading letters down monitors. Then nasty things stated to happen and they found you could trash hard discs.
Today Viruses spread amazingly quickly the most popular one currently is called Sober-Z and it has 22.4% of all the viruses in the first six months of this year. Okay you say nasty but so what, it was only alive for SIX DAYS yes six days simply because the author put something in it to stop it spreading after that time, who knows why, perhaps so that if he were caught he would be thought less irresponsible!
However today's hacker wants to stay small time simply because if they are big time it makes the news and their days are numbered.
Most viruses today are not manufactured to cripple computers either in the home or the company but to sit there and get information. A 'good' virus is one you never know you have, one that sends out information like your bank details and the first thing you know is when your cheques bounce or your statement arrives with lots of items on it you know nothing about.
There is another sort that logs key strokes so while you sit there smugly entering your details or passwords it remembers then and then sends them quietly off and again you have major problems.
Or course criminals would be daft to get millions of bank details at a time because they could never use them all. So twenty here and another twenty there can produce rich pickings.
So what should your PC have, well unless you are in a large company Sophos is probably not an option. Any virus package is only as good as it's updates and how quickly they happen. A well written program should update on the fly and need no user intervention. The days of the monthly update are now a waste of time, as with the wonderful WWW a threat soon becomes a problem. I see the warning emails that Sophos send out sometimes several in a day, often these are just slight variants of a known threat. If your package can update hourly at least when you are online you should be reasonably protected. It should be automatic and you should certainly never turn off your virus protection to install software despite what the certain software manufacturer say.
So any end user PC should have Anti Virus - soon you will be able to have Microsoft's offering it's now out in the USA $49 to allow protection for up to three PC's. A Firewall - Microsoft's is better than nothing - but I would recommend either the Free Zone Alarm or Zone Alarm Pro that does far more, a review of the brand new version 6.5 will follow shortly. Anti Spyware and Ad Ware, a Popup blocker are all available and should enable your personal information to remain personal.
Currently around 15% of people use Firefox (I do not, but the Gadgetspeak editor does) and while the vast majority use Internet Explorer the nasty people out there will continue to target it. Another little gem that may give some comfort to us all is that the number of emails with nasty payloads is dropping last year 1 in 35 emails were carrying a virus, in the first six months of this year it is 1 in 91, but I get around two hundred emails a day so that would mean I would receive 15 a week now rather than 40 a week last year. One email is all that's needed to send a small company or SOHO user out of business.
I have long used the belt/braces and safety pin approach of never opening an attachment I was not expecting even if it was from someone I knew. If all emails were sent in plain text a lot of problems would be solved. Yes some things like images have to be attachments. But if they were sent with a full explanation of the attachment most would soon know what to delete and what to open.
One nugget to end with most companies are infected by end users passing on what they have received, don't allow yourself to be one of those, protect yourself now.
www.sophos.com/virusinfo/bestpractice has lots of information.