A Miracast Monitor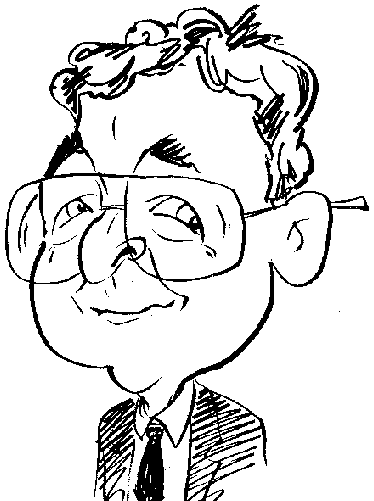 Once again my trusted LG flat panel monitor is put into cold storage as I check out a new release from AOC.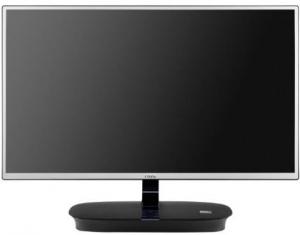 click image to enlarge
As part of its latest batch of products, AOC has released its i2473Pwy model. This is a 23.8-inch IPS monitor that comes mounted on its own rather bulky black stand. Included in the box with the monitor are various leads for power connection, D-SUB 15-pin analogue cable and an HDMI lead plus a CD containing a PDF version of the User Guide and the usual collection of AOC utilities for use with this monitor.
Connection options for this monitor are located in the usual position of the rear of the monitor. Arranged along the back you will find sockets for mains power, headset for private listening, audio, HDMI and D-SUB 15-pin analogue for attaching to your computer. Once the necessary connections have been made you can position the monitor. The attached stand does not allow for any height adjustment but you do have the opportunity to adjust the tilt aspect between -3 and +20 degrees.
Delivering a resolution of 1920 x 1080 pixels and a response time rated at 5 ms, this IPS panel is enclosed within a relatively thin silver bezel. Possibly because the bezel is rather on the thin side, AOC has taken the decision to move the touch sensitive controls you normally find in the lower right corner of the display. These controls have been relocated to the stand which goes someway towards explaining its bulk.
The controls are positioned on a metallic strip which runs down the centre of the stand. There is an on/off power button which glows blue when on and located just beneath this button and touch sensitive controls to cycle left and right plus Menu and Auto options. While I would not include myself amongst the biggest fans of the bezel located options (I much prefer using one of AOC's utilities for this purpose), I found the new positioning of the control buttons to be inconvenient to say the least. Due to the positioning on the monitor on my workspace, it was almost impossible to pick out the areas for the various controls apart from the power button which did have the advantage of being illuminated when on. Having a torch near by did help but should not have been necessary.
You may be wondering why accessing these controls on a regular basis could be a necessary requirement. After all once you have set up the monitor's display, with regards to issues such as brightness, colour, etc., then you would rarely need to bother about further adjustments. But this monitor allows you to switch the input source to take advantage of the product's feature set.
Using the Auto option on the stand you can switch between D-SUB, HDMI and Miracast options for your source material. While the D-SUB and HDMI sources relate to the type of connection that is selected at the rear of the display unit. Miracast is another matter entirely.
Miracast is a peer-to-peer wireless screen-casting standard. Similar to Bluetooth, in that devices need to be paired in order to communicate, Miracast enables the delivery of content wirelessly between devices. You can beam content from your smartphone or tablet to the AOC screen. While the AOC monitor comes with Miracast as standard, your smartphone or tablet must also support this technology. This means your smartphone or tablet must be running Android 4.2.2 or later. Pairing devices for using Miracast did prove to be a little hit and miss, sometimes a connection was made almost immediately but there were occasions when a number of attempts were required before a connection could be established.
Using this type of set up I was able to view any content displayed on a Moto X smartphone. I could also view videos that were being streamed via an OTG connected flash drive without any disruption or degradation in image quality. When viewing a video you will need to change the default audio setting on the AOC monitor from Standard to Mobile in order to hear the video's audio output from the monitor's pair of 7W ONKYO speakers.
Included with this monitor is AOC's usual collection of monitor-based utilities. The i-Menu software duplicates the functionality of the OSD by allowing you to adjust various settings and features. Providing power management facilities is the job of e-Saver as it allows you to set up various shut-down options to save on energy. The third member of this collection is Screen+. This utility allows you to split the desktop into different areas for split-screen working.
AOC i2473Pwy Features

| | |
| --- | --- |
| Panel type | IPS |
| Panel size | 23.8 inch / 60.5cm |
| Aspect ratio | 16:9 |
| Brightness | 250 cd/m2 |
| Contrast ratio dynamic | 50M:1 |
| Contrast ratio typical | 1000:1 (CR) |
| Pixel / Dot / Pitch | 0.2745mm x 0.2745mm (H x V) |
| Display area | 527.04 x 296.46 (H x V) |
| Viewing angle | 178 (H) / 178 (V) |
| Response time | 5 ms |
| Maximum resolution | 1920 x 1080 @60Hz |
| Recommended resolution | 1920 x 1080 @60Hz |
| Colours | 16.7M |
Apart from my dislike of the control set up on the stand, I was impressed with the feature set and quality of delivery provided by this AOC monitor. Currently the AOC i2473Pwy is listed at £254.00 on Amazon.co.uk
http://www.aoc-europe.com/no_cache/en/monitors.html?useCacheHash=1&showUid=350