A Style Line Monitor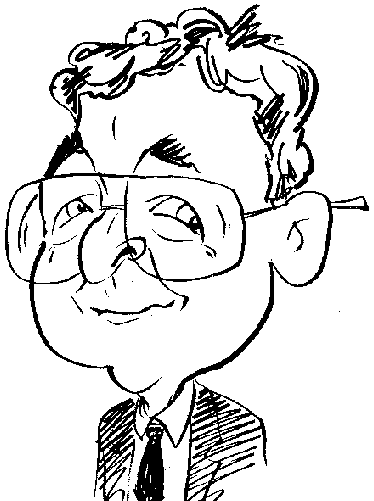 Last year I attended a press event and requested to review a couple of monitors from one company. The first one to arrive is the subject of this review.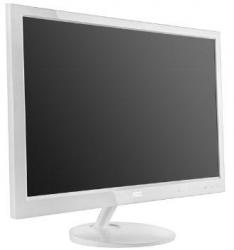 click image to enlarge
As part of its extensive range of monitors AOC has released the e2451Fh model. This monitor forms part of the company's Style Line that makes use of the latest LED-backlit LCD technology for displaying its full HD images on a 24-inch screen. Both the stand and the surrounding bezel are decked out in a lacquered white finish. While I personally prefer a black finish for a monitor, I have to admit that this white offering does tend to grow on you over a period of time.
As mentioned this monitor comes with a stand unit which needs to be attached to the display unit. This stand consists of a circular base which attaches to a support arm. These two combined elements then slot into a plastic socket on the rear of the display panel. Fortunately this task is straightforward as there are no printed instructions provided with this model.
Once the stand has been attached, it quickly becomes obvious that there is very limited adjustment allowed with the positioning of the monitor. You can neither alter the height of the display nor swivel the screen left or right. The only adjustment option available to you is the ability to tilt the display between -3o to 25o. This task does require a fair degree of pressure when making the adjustment.
Following the normal trend, all the various connection options for this display are located on the rear of the unit. You have a choice of connecting to the monitor via a D-SUB for analogue VGA, DVI or HDMI. Appropriate leads are provided for all three types of connection. Power and earphone sockets are also available with a two-piece lead supplied for the former.
Arranged along the lower bezel are various logos, included AOC, and touch sensitive controls for carrying out adjustments to the display. Situated in the right corner is the power button with an LED light alongside it, glowing blue to indicate when the unit is turned on. The next button brings up the OSD (On-screen Display) and is also used to accept selections. With the OSD visible you can switch between options dealing with Luminance, Image set-up, Colour set-up, Picture Boost and Extras which include input selection, image ratio and an off timer.
Depending upon whether the OSD is visible or not, the functionality of the next two buttons will change. They will either allow you to cycle backwards and forwards through the OSD options or be used to turn on/off eco mode and switch between available screen modes. Completing this set of buttons is one for implementing an auto configuration option.
While covering a range of options, some users find these buttons to be rather confusing. AOC has foreseen this problem and included, along with the User Guide in PDF format, a number of utilities on the supplied CD for carrying out various adjustments. Duplicating the OSD features is the iMenu utility. This tool, as its name indicates, gives the user a menu style approach for accessing a range of adjustments that have been categorised into topics such as Luminance, Image Set-up, Colour Temperature plus Colour and Picture Boost. I found it easier making adjustments using iMenu than the OSD.
The AOC e-Saver utility can be used to set up time activators for various tasks. Its interface consists of a panel with a series of drop-down pick lists that can be used to set the time period of inactivity in order to trigger when the PC awakes, shuts down, goes to sleep or the screen saver takes over control.
The third utility, which arrives in Beta format, is Screen+ with separate versions for 32 and 64-bit systems. As you might infer from its title, this piece of software lets you divide the screen area into panes which can display different applications. Unlike the other two utilities which offer on-screen interfaces, Screen+ immediately adds itself to the task bar from where it can be accessed when required.
Capable of working with dual monitors, Screen+ allows you to select from a choice of screen layouts. Among the screen layouts supported are screens split into two either vertically or horizontally, triple vertical strips, a combination of half and two quarters plus a quartered screen. Individual applications can then be dragged into the chosen screen arrangement.
AOC e2451Fh Features

| | |
| --- | --- |
| Panel type | WLED / TN |
| Panel size | 24 inch / 61.0cm |
| Aspect ratio | 16:9 |
| Brightness | 250 cd/m2 |
| Contrast ratio dynamic | 20M:1 |
| Contrast ratio typical | 1000:1 (CR) |
| Pixel / Dot / Pitch | 0.278mm x 0.276mm (H x V) |
| Display area | 531.38 x 298.89 (H x V) |
| Viewing angle | 170 (H) / 160 (V) |
| Response time | 2 ms |
| Maximum resolution | 1920 x 1080 @60Hz |
| Recommended resolution | 1920 x 1080 @60Hz |
| Colours | 16.7M |
The AOC e2451Fh is a well presented monitor that with suit a range of general purpose tasks for the home or small office user when there will be little requirement for adjusting the positioning of the display. The product has a price tag of £159.99 and comes with a three year warranty.
http://www.aoc-europe.com/no_cache/en/monitors.html?useCacheHash=1&showUid=308