Ben-Q Panel BL2411PT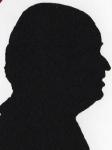 This is a nice sharp panel, it has the ability to be used as one of a multiple panel display and can also be rotated 90degrees to be used as portrait which for those writing long items or viewing endless web pages saves a lot of scrolling.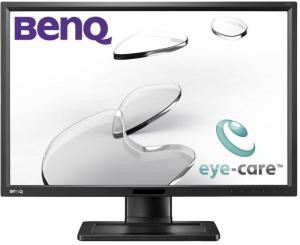 click image to enlarge
I did not mention what for a lot of people would be an added plus point the ability to display 1920x1200 or of course 1200x1920 and to save you checking the default for most panels is 1920x1080.
The screen is 55x35cm giving the notional diagonal imperial measurement of 24inches. The stand raises it a minimum of 10cm from your desk but this can be as much as 22cm using the hydraulic touch control on the back to raise it. The stand footprint is 25x17cm and the total depth of the unit is 22cm.
A very simple to use unit that has the ability to rotate 90degrees so that the viewing long web pages is easy, this also goes for any document that is normally longer than the screen.
The extra 120 on top of the normal 1080 means a lot more is displayed and outwardly the screen looks little different to many others.
The screen display is sharp and clear and once you get it setup you may want to move slightly further away as the extra bit of display – in either orientation – means that your focus point will move a little.
From a 1920x1080 display I find between 60-70cm ideal, with the 1920x1200 it's around 90cm.
The controls are on the bottom right edge of the unit, however the Auto image is so good I only used them to see what they did.
One unusual thing is that you will need to use the leftmost control when you change the input signal. The choices are VGA, DVI or Display Port so no HDMI.
This is a true flicker free display so your eyes remain less tired and with the 16:10 display to show more you become more efficient. However it is watching you to remind you to take a break if you work without a break for too long.
I watched various videos and movies – someone has to do it – and the range of colour was excellent.
For those who spend a lot of time reading as in page after page of black text on a white background as with a book there is a special mode so the screen looks like a book by adjusting colour temperature, brightness and contrast.
Dependant on the height of the display in relationship to your eyes the 20degrees of back tilt and 5degrees of forward tilt can give a great boost to your experience.
It also has automatic light sensors to adjust the display and an anti glare feature. Of course as with almost all recent panels there is an Eco mode and on the occasions you move away this cuts in automatically.
I only used it as a single display but the size and shape make it great for those who use multiple displays in either portrait or landscape.
Perhaps best of all both Windows 7 and Windows 8 recognise it without any intervention from you.
The Ben-Q BL2411pt is available from the first link below for £255.28 including delivery.
http://www.amazon.co.uk/gp/product/B00BPL08U0?ie=UTF8&tag=gadge0a-21&linkCode=as2&camp=1634