eM Client an Outlook Alternative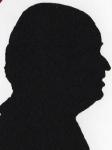 Over the years I have been asked quite often what e-mail clients can read the Outlook Express files. This now becomes more pressing as Windows XP support ends very soon. Here is one item that reads these and other file formats, and, if you have one or two mail accounts then it's FREE.
The company market it as an Outlook alternative, for those who do not know Outlook – not Outlook Express – is part of the main Office suite and is still so in the very recently released version of Office 365. However Outlook has never read Outlook Express files. In fact I have only ever seen one product that claimed to read the .dbx files. In my case this other product failed to import them correctly for me anyway. So while I am answering the requests of many in trying eM I am also being able to access numerous years of emails both received and sent.
For those wanting to upgrade from Windows XP – the only place where Outlook Express was available – the import of files is quite quick even if the folders contain hundreds or even thousands of files. You must however transfer the folders folder as well or the folders do not transfer at all, once transferred from a folder of your choice all the files are readable in the local folders tree and perhaps most importantly the 'Find' command works well.
If you are transferring one or two accounts then it is free and for a lot of the more popular ISPs you only need to type in user name and password, eM then finds the other required information. For some you need to enter more but only that displayed in the Accounts section of Outlook Express. Like most mail readers it wants to create a section for each account. It is possible – with difficulty – to get everything shown in local folders.
So far I have only mentioned Outlook Express but you can also import from Outlook, Thunderbird and The Bat.
While there are differences a read of the help files and a scout round the menus should have you working under other Windows operating systems in an hour or so. Of course if you have more than two accounts you can still use eM but after 30 days you need to enter a serial number and for this they do charge you a yearly fee.
AS stated this is sold as an Outlook replacement and as Outlook is now being sold with only a yearly licence as part of Office 365 some may want to abandon Office as those who have used an older version for years will again be squeezed to buy and buy again. I repeat for those with one or two mail accounts eM is FREE.
The other parts of eM are Calendar, Tasks and Contacts. Calendar is not surprisingly very similar to that in Outlook, it also links well with the other parts of the package with all the views those who use Outlook are used to.
The same can be said for Tasks and Contacts but of course those coming from Outlook Express can bring their Address books from Outlook Express with the same easy import feature as they used for their archive files.
Even without Microsoft's idea to make everyone pay every year to use Office the small business and Soho users have been leaving in droves for other cheaper alternatives many of which were free or very low price, ideal for those who do not need all the bells and whistles it includes, the default of storing every file in the Cloud is Microsoft's repost but what if you have not got Internet access then you often need to keep a separate copy offline.
One more year of support (ends in April 2014) for Windows XP means if you use XP after that you are on your own and I know lots of people who are very unhappy not to have a solution for their .dbx files, now they do and of course on a more modern PC everything runs faster with more memory a faster processors.
Download a 30day trial of eM www.eMclient.com and see for yourself however many accounts you have.