Kingston Technology SSDNow V300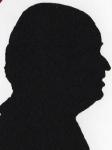 Review controls
SSD drives are slowly getting bigger, more quickly they are becoming lower priced. So is now the time to get one? Certainly the PC/notebook units I have reviewed that have at least a small SSD drive show a huge increase in booting speed.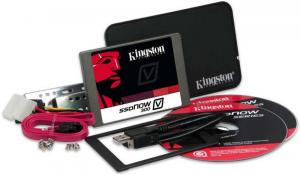 click image to enlarge
This item from Kingston is a 120GB unit. This is the same size as in the HP Spectre XP Ultrabook to be published very soon, that unit was manufactured by Samsung but in essence it's the same size in dimensions and capacity.
The Kingston Technology SSDNow V300 measures 10x7x.5cm and weights only 90g.
First the claims on the box 10x faster than a 7200RPM standard hard disc. Then the 450MB/s read and write speed this can do.
What I have is an SSD Upgrade kit that will work with a notebook or a desktop PC. In the box you not only get the 120GB SSD drive but two optical media items, the first is an Installation DVD, the second is Hard Drive cloning software from Acronis. There is a small Getting Started sheet that has a couple of diagrams to show how to fit a sticky rectangle to the drive, everything else is covered in files on both the items of optical media.
Some kits would end there but a case to put your redundant HDD is included as well as a lead to allow you to use it as a USB disc. There is also a package with leads, screws and brackets so everything – apart from a Philips screwdriver – is in the box.
So if you are considering other manufacturers 'kit' then do check to see if everything is included to both fit the SSD drive, Clone your hard disc to the SSD and so that your old disc has a useful future a case a cable for that.
Fitting is simple on a desktop PC on a notebook it will depend on how accessible the hard drive is. In some notebooks the hard disc can be removed by undoing some screws from the back of the units other require more dissemble work so I would check before you purchase to see if your skills are up to it. I would say almost anyone could do the job on a PC. Two provisos first be sure your manufacturer allows you to open the case if it's still under warranty. Second make sure your PC has a SATA drive and not the older EIDE type of unit.
Before you start be sure your BIOS allows you to boot from a CD drive as the cloning software will then do everything from a cold boot.
It should be only to unscrew probably four screws and remove two connectors it should then slide out of the caddy.
Having removed the drive place it in the case provided and fit the supplied USB lead. Now follow the instructions to fit the SSD drive in most cases it will fit in the case exactly where the HHD drive came out from.
Switch on and follow the prompts from the cloning software and providing your HDD had less used space than the capacity of the SSD that's it. Just remember that the SSD is now 'C' and the old hard disc will have a different letter but providing you know its size and any name you gave it then you select that as the unit to clone and the SSD as the unit to be cloned. The Acronis software has an excellent manual but I have covered the basics. Around 45 minutes later you should be ready to boot from your SSD. As a matter of interest note how long your last startup and shutdown from your HHD took. Then note the difference when booting from the SSD.
The Kingston Technology SSDNow V300 is currently available from Amazon on the first link below for £81.50 including free delivery:
http://www.amazon.co.uk/gp/product/B00A7JFYXC?ie=UTF8&tag=gadge0a-21&linkCode=as2&camp=1634