Dead Computer and Hub/Card Reader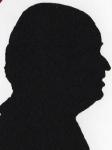 Review controls
Okay so I cannot really see a link between a book '62 Projects to make with a dead computer' and a rather neat small hub/card reader. The first from Workman Publishing and the second from Conceptronic, both however are worth a look.
62 Projects To Make With A Dead Computer by Randy Sarafan
I found this 260 page book easy to read. There are nine choices of things to make/convert on the front cover and only three of them seemed logical to me before I read the book. There are lots of cartoon type illustrations often several to a page. The two column format over the 18cm page width make things a lot easier to read.
It starts by explaining the innards of a computer and the bits that need care – or even leaving alone – within it.
First the ones I guessed from the front cover. Turn your old dead monitor into a terrarium. Making earrings out of capacitors. Transform your old dead flat panel into an ant farm. Now for some I did not, make a first-aid kit out of an iPod, transform a dead mouse into a pencil sharpener and six ways to reuse a defunct hard drive.
In fact there is a 16 page photo section in the middle of the book showing all 62 projects in their completed form.
Finally – without spoiling your pleasure – ribbon cable hair clips, postindustrial night light, hard drive speaker and resistor pillow. Best of all you are given full instructions on making all of the 62 products in the book.
Available from good bookshops at around £9.99 ISBN: 978-0-7611-5243-9, a great present.
Also available from the link below for £6.05 including free delivery.
http://www.amazon.co.uk/gp/product/0761152431?ie=UTF8&tag=gadge0a-21&linkCode=as2&camp=1634
Conceptronic Stylish Combo USB Hub / Card Reader (CCOMBOGR)
The hub is 6x6x2cm. The top is cream with green Conceptronic across it and two small LED's in a thin chrome band; the base is clear apart from four tiny rubber feet at each corner. The back has mini USB connection as well as a power input. The right side has Compact Flash (this also supports Micro Drives), XD and TP card ports. The front has SD and Memory Stick ports. This leaves the left side that has three USB ports.
The sides are coloured lime green to match the writing on the top. It comes with the mini USB to USB cable (all you are likely to need) and also the 5 volt DC power supply and lead. The 60cm USB lead should just about be long enough from the back of a PC. The 1.5metre length for the DC is also possible a little on the short side.
The three USB ports are a little mean; I think it could accommodate at least two more. Looking at the side of the unit I think two rows of three could even be possible. To insert the hub uses one USB port so you are only gaining two.
When first attached it is allocated one drive letter in My Computer (for cards), never insert more than one card at a time as it will confuse the card reader. If you then insert a stick it is allocated another drive letter and so on so technically you can have four drive letters allocated to the device. Should you insert a memory stick in the middle port first it gets the next drive letter so you will need to identify the memory sticks by content.
Doing my Internet searches found the Conceptronic Stylish Combo USB Hub / Card Reader (CCOMBOGR) at a best price of 36.95 Euros from the first link below.
http://www.koopkompas.nl/product_info.php?manufacturers_id=167&products_id=144750
http://www.conceptronic.net/site/prodprint.aspx?PID=CCOMBOGR&title=Stylish%20Multi%20Card%20Reader%20and%204%20Ports%20Hub&cat=10&grp=1010&lng=44