Iomega NAS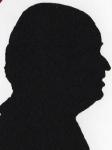 Review controls
I first saw this unit when it was launched at a show in the spring of 2008, finally I got one to look at in the spring of 2009, however other pressing reviews stopped it being looked at until now with summer flourishing.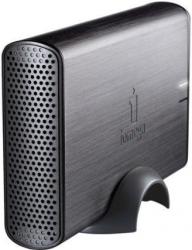 Strange how two installations can be vastly different? I first tried installing it on a fast new Vista notebook and I could write a thesis on the problems, eventually solved after a two hour call from technical support. Mind you as I had already read the manual a couple of times and tried everything I could think of I knew the product fairly well. Next my older less powerful desktop running XP, full install without a hitch total install time 3 minutes and not a problem in sight.
It creates five folders by default having the letters from the end of the alphabet Z to V for photos, backup, public, movies and music. Each folder can be protected and in fact I understand more than one person can have rights. You can add extra folders if this does not cover all your needs. These will each be given a drive letter in My Computer. However if you create a folder in a folder they are sub folders as normal. For instance if you create a folder called 'holidays' in the photos folder this is inside the drive letter allocated to 'photos' There is also a Home Backup program installed.
This is ideal if you have several PC's as certain files such as videos can sit on the NAS and not take any space on a PC. I was happily moving files to the NAS at 6.6Mbits/sec.
It is 19x13x4cm and made to sit vertically, there is a small shoe 9cm long and 7cm wide that fits onto the base. The rear has Ethernet port a USB port and the power input as well as a reset button that you need something like a paper clip to operate, finally near the top an on/off button.
The left side has two strip LED's a white one that comes on a few seconds after the power button is pressed and below this is a blue one below it. This blue light according to the getting started guide is the one that needs to stay on, WRONG as my long call with technical support this light should flash (blue and green) during turn on and off but the one that is needed to stay on is the white one.
The USB port is interesting it can be used with an additional USB drive plugged in or an other device (even say a USB printer) plugged in meaning it allows a printer to be used over the network.
I connected a 250GB USB hard disc and it appeared – after a few seconds – as 'U' in My Computer, I have a number of folders with .WAV files in. I noticed when I moved these to the NAS drive that the transfer rate was somewhat slower at just over 4Mbits/sec but still a lot faster than it would be transferring using USB to USB. It does seem to operate as a download and then an upload rather than a direct transfer which I suspect is the reason for the speed differential. I also connected two other unpowered discs one worked one didn't.
I know some of the installation problems on the Vista notebook were caused by the third party security software and some by other problems. I am sure any normal purchaser would have just given up and returned the NAS unit as faulty. Certainly the getting started guide saying that the 'blue' LED should remain on did not help. However if your network has XP systems I suspect things will be a lot easier – if my tests are any example – three minutes from start to finish can really only be appreciated if the days of trying with Vista is taken into account.
I will certainly be looking to test other NAS devices as the majority of homes now have more than the single PC and lots of the various PC/notebooks will have duplicate photos/videos etc.
Using the NAS as a backup device for important things like data is also important. Of course any folder (you can create your own) can be password protected so sensitive details can be kept from other peoples eyes. There is no reason why certain folders can have more than one person able to connect and in a way it's a good way to get people used to password protecting.
Doing my Internet searches found the Iomega Home Network Drive mine was 500GB available at £99.54 from the first link below, but a 1TB drive is available at around £30 more.
http://www.amazon.co.uk/gp/product/B001NKOGGA?ie=UTF8&tag=gadge0a-21&linkCode=as2&camp=1634
I found the Iomega Home Network Drive available at $119.20 for the 500G version from Amazon. A 1T byte version is also available for $149.99.
I found the Iomega Home Network Drive available at €122,85 for the 500G version from Amazon. A 1T byte version is also available for €160,82..
http://go.iomega.com/en/products/network-storage-desktop/home-network-hard-drives/home-media/