Acer Adds Centrino 2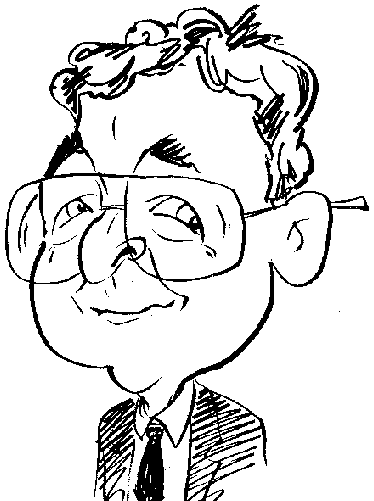 The recent launch of six new Intel Centrino 2 processors, with a further eight to follow over the coming months, has provided the impetus for notebook manufacturers to refresh their range of offerings.
One of the first companies to take advantage of the new technology behind the Centrino 2 processors is Acer. The company has launched various business and consumer models in the TravelMate and Aspire ranges.
Several enhancements have been made to the TravelMate range of business notebooks. Wireless connectivity has been improved with greater emphasis being placed on the positioning of the antenna built into models and the use of SignalUp technology. The CristalEye web cam feature now benefits from various software enhancements.
Security has not been forgotten with the ability to encrypt and password protect the hard disk plus biometric facilities which includes a FingerLaunch option whereby launching certain applications can be carried out by placing a designated finger on the biometric pad. Hard disks now feature all-round padded protection from knocks while batteries now include QuicCharge technology enabling a quick (one hour) refresh.
Leading the way on the business side is the Acer TravelMate 7730 series. This 17-inch WXGA+ high-brightness wide screen model makes use of the Mobile Intel GM45 Express chipset with up to 4GB of DDR2 667MHz memory. It can be supplied with either integrated 3D graphics featuring Intel Graphics Media Accelerator X4500MHD or NVIDIA GeForce 9600M GT/9300M GS graphics. Models will be available with one or two Serial ATA hard disks (up to 320GB) along with a multi-in-one card reader and DVD-Super Multi optical drive. Weighing 3.60kg with 2 HDDs and 8-cell battery pack, the TravelMate 7730 series comes with a one-year International Travellers warranty.
Described as a professional notebook designed for flexibility and security, the TravelMate 5730 has a 15.4-inch WXGA widescreen. Again there is a choice of graphic solutions on offer - this time the choice is either ATI or NVIDIA based. This 5730 model can support up to 2GB of dual channel DDRII memory. Storage is taken care of with a hard drive of up to 320GB with Acer's DASP (Disk Anti-Shock Protection) plus 5-in-1 card reader and either a Blu-ray or DVD-Super Multi optical drive. Some of the TravelMate 5370 models will come bundled with a VoIP Bluetooth phone and Acer Video Conference Manager Pack.
Offering a choice of 15.4-inch WXGA high-brightness TFT LCD screen with white LED backlight and 1280 x 800 pixel resolution or a 15.4-inch WSXGA+ high-brightness TFT LCD with a 1680 x 1050 resolution, the TravelMate 6593 supports multi-window viewing using the Acer GridVista feature. Again there is a choice of graphic solutions with either ATI Mobility Radeon HD3470 or integrated 3D graphics using Intel Graphics Media Accelerator X4500MHD. The TravelMate 6593 can support up to 4GB of DDR3 800/1033MHz memory. Also included is a hard disk of up to 320GB, multi-in-one card reader and a DVD-Super Multi optical drive.
While some of the business model enhancements, such as SignalUp along with the biometric fingerprint and FingerLaunch, have been incorporated into the new Aspire models, the QuicCharge battery technology was not considered appropriate for the home user. I'm not sure that I totally agree with Acer's thinking on this subject. The Aspire models do make use of the Gemstone design concept that combines style and usability.
The Aspire 5930 series features NVIDIA GeForce 9600M GT DDR3/9300M GS graphics along with a 15.4-inch WXGA high-resolution CrystalBrite TFT LCD screen capable of 1280 x 800 resolution with support for GridVista driven multi-window viewing. With up to 4GB of dual-channel DDR2 memory, the Aspire 5930 will be available with either a Blu-ray or DVD-Super Multi double-layer optical drive along with a hard drive of up to 320GB. Multimedia aspects are covered by support for NVIDIA PureVideo HD technology, Microsoft DirectX 10 and second generation Dolby Home Theatre enhancements.
For those preferring a smaller unit, the Aspire 2930 model, with its 12.1-inch CrystalBrite panel, might fit the bill. Featuring a Mobile Intel GM45 Express chipset for entertainment and multi-tasking purposes, this Aspire model can have up to 4GB of dual-channel DDR2 memory and a hard drive with up to 320GB of storage capacity. A choice of DVD-Super Multi double-layer drive or DVD/CD-RW combo drive will be available with this model.
All models, whether of the TravelMate or Aspire brand will only be available with an appropriate version of Windows Vista (some of us will shed a few tears over the demise of XP). Acer was unable to supply any pricing information at the time of writing.
Information on the new Aspire and TravelMates are available on the 'news' section on the Acer UK web-site although the details of all models are yet to appear on the Acer product pages,