Photographic Backup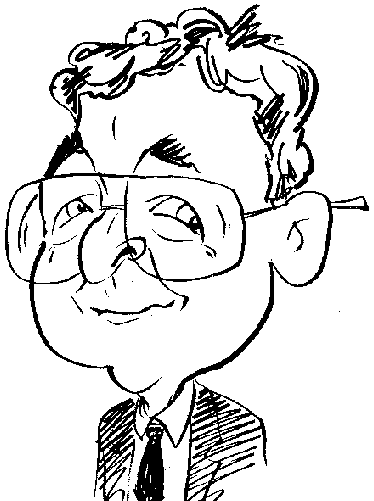 Review controls
Photographs, like memories, can fade or become lost over time. Protections from Polaroid is at hand.
Buy Now
Polaroid Media Backup
only £49.99 from Jessops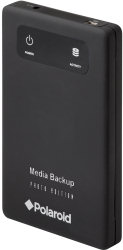 Past generations would store their precious photographic memories in albums or, in some cases, old shoe boxes and the like. Every so often they would be brought out to bring memories flooding back to those viewing the images. Nowadays we rely more on the digital format, rather than the paper variety, of these images that are links to past events and earlier versions of ourselves. Whether paper or digital, the chance of disaster striking and the memories being destroyed was, and is, always possible. Fortunately this digital age does offer the option of a backup. Polaroid, with its roots firmly entrenched in the field of photographic images, has come up with its Back Up Photos product.
This is basically an external hard disk solution using ClickFree backup technology designed to backup your digital images with the minimum of fuss. The kit consists of the external hard disk; carry pouch; USB lead; AC power adapter with exchangeable two and three-pin plugs; user manual; and Quick Start Guide. With its 40GB of capacity, the external hard disk, measuring 125 x 76 x15mm (H x W x D), has Power and Activity lights on the top.
In most cases this backup device should be able to access enough power via the USB connection but if it doesn't then you can always fall back on the AC power adapter. While there should be no problem regarding power, some care does need to be taken with the specifications for this device when it comes to looking for appropriate content to back up. By default a check will be made of all storage devices connected to the system. As this included a 400GB external drive on the test system, you can image that the back up process was hardly quick. In fact, after two hours of waiting, during which little activity was detected, I closed down the backup in order to change the settings.
The software that comes pre-installed on the Polaroid hard disk, allows you to select the locations to be search; the types and sizes of movies, photos and RAW files to be considered; and whether to check for embedded images in zip files and emails. Allowing the latter two options to remain as set, I restricted the search area to a 40GB C: drive. You are provided with feedback as to the folders being searched while backup is shown by an animated display and progress figure. In total the search and backup operation took 8 minutes 43 seconds.
As with the initial backup, all subsequent operations are started automatically following a short countdown delay or immediately by clicking the backup button. Subsequent backup operations are of the incremental type with new content being added to the original data. The results of backups are displayed as thumbnail images giving you to the option to switch between All or New content. By selecting the latter option you gain access to a hierarchical tree listing of all the various images from the current and previous backup sessions.
Back Up Photos does limit you to backing up images from the original computer. However you can copy images to another computer as well as restore images to the original system. Both the copy and restore options can work with selected images or all the images. Other options available include sending images to others via email, burn content to optical media; send items to the printer; use a selected image as your wallpaper; and checking a log of backup action. As an additional bonus you also get a Media Backup Checkup Utility.
This storage device requires a Pentium computer running Windows 2000 or later. Pricing has been set at £89.99, although it is available for considerably less. On-line Jessops are selling the Media Backup for only £49.99 :
http://www.jessops.com/Store/s72974/0/Hardware/Polaroid-Media-Backup/details.aspx
I also understand it's available in Boots stores for the same price, so this may make an ideal last minute Christmas gift. It's not on-line from Boots.
http://www.polaroid.com/global/detail.jsp?prd_id=845524441765414&bmLocale=en_GB