Bend those Keys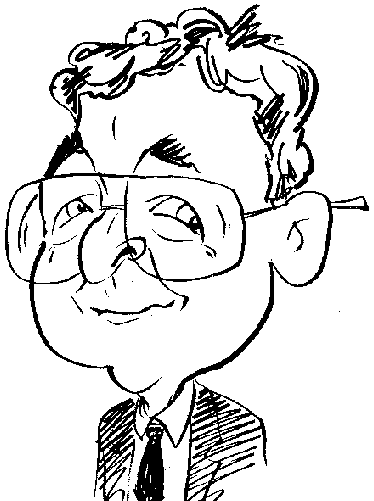 It never ceases to amaze me the number of innovations that have been added to the standard computer keyboard. For example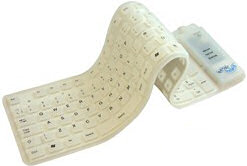 What features do you look for when deciding on a new keyboard? Maybe you are looking for a keyboard that is not going to take up too much work space or perhaps wrist-rest functionality is top of your list of requirements. For many it would be the presence of additional keys that give control over multimedia features and/or accessing other elements of the operating system. Others would look towards the connectivity options available with mainly a choice resting between tethered and wireless. I guess there are even some, judging by a couple of keyboards I've seen recently, who would opt for a keyboard that has an illumination feature. But how many, I wonder, would regard the issue of flexibility as being important.
Strange as it may seem there is a keyboard that prides itself on being flexible enough so that it can be rolled up when not in use. Appropriately entitled Bendi Board, this keyboard is made of a translucent rubber substance that is so flexible that you will need a solid flat base on which to position this peripheral. Rectangular in shape, the keyboard follows the standard QWERTY and function key layout with cursor and numeric pad. Additional keys are provided for Wake up, Sleep and Power options.
Positioned at the right end of the keyboard is a raised area that contains a small circuit board which provides the link between the various keys and the connecting lead attached to the computer. This section of the keyboard has a button for de-activating the keyboard and displaying lights to indicate when the lock (Num, Caps and Scroll) keys are in force. On the subject of lights, the body of the keyboard, as opposed to the actual keys, emits a blue glow when connected to an active system.
Although, as mentioned earlier, this keyboard adopts the QWERTY layout and has Windows-centric keys, the spacebar implementation is definitely non-standard. Rather than the normal elongated key, the Bendi Board breaks the spacebar into three sections. Sandwiched between two small space keys is a longer version. However this can only be activated by pressing either end rather than the middle of the key. This feature certainly took a while to get use to in order to avoid words merging into each other. Getting use to the other keys, with their rubber tactile sensation was less of an effort but did call for some adjustment and I am still trying to decide whether the three unlabeled buttons positioned above the numeric keypad are there for decorative purposes or fulfil a productive task.
The Bendi Board can be attached to either a standard PS/2 or USB port with an appropriate adapter being supplied. Also included in the box is a small User Manual indicating that this keyboard can be used in damp, acid or alkaline environments and also in a sandstorm. While I have no reason to doubt these claims, and I must admit that I have not tested them, there are a number of misleading entries in this User Manual as it mentions multimedia hot keys and an installation CD. There are no multimedia hot keys on this keyboard and no CD is included with this product which has been priced at £23.95.
http://www.alt-gifts.com/gifts/Bendi-board---light-up-flexible-keyboard-4132.htm