This is WordRead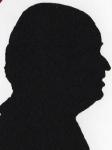 Review controls
A nice idea, available elsewhere when you purchase separate programs. This incarnation is easy to use and does just what it says it reads your words to you, this is text to speech software.
Other programs to read out what you have written exist, most voice software has some component or other to do just that. However this is aimed primary at Microsoft Word users. Once installed the software needs only to be opened it then sits – by default - with a small five icon window towards the top right of your Word document. Click on the start icon and it reads whatever you have written from wherever the cursor is. Every sentence is highlighted in red as it is read to you.
Reading of the software to you has a big advantage, it reads what is written and not what you thought you wrote. I saw one of the first copies available around six weeks ago. There were some problems and this quickly produced version 1.01, this in turn also had some inconsistencies and working closely with the authors (more than twenty emails each way) have produced version 1.02 that is available to purchase today.
WordRead is currently available in English but by the time you read this you should be able to purchase additional speech modules for various European and South American languages, and I am told, even Japanese. These should be very helpful for people learning these languages as it should improve pronunciation.
Two other areas where WordRead can be a real lifesaver is for Dyslexic users and for people with limited sight. It can also read out things from other programs such as other word processors, spreadsheets or even email packages, here there is one further step involved as you need to copy what is to be read to the clipboard first and then it will play but the sentences will not be highlighted. One feature that can be very useful is to save a document as an audio (wav) file. However these files are quite large around 1.3MB per minute of speech but have the advantage that they are totally independent of WordRead so can be read on any PC having audio abilities.
The UK voice is a female one and in the settings panel you can select both the speed of delivery as well as the output volume. Adjusting the speed of the voice can be very useful as some people can fail to follow certain frequencies clearly.
For anyone wanting a simple, small, easy to use text to speech software package that will not break the bank then I think that WordRead can tick all the right boxes.
For single copies it is £69.33 with extra language modules being £23.49 each. However volume purchases can elucidate substantial discounts. It can be purchased online from their website. If you have any questions or queries drop them an email I found them more than helpful, the site has a special feedback section.
To run WordRead you need a Windows 98, Me, 2000 or XP operating system. A Pentium 350Mhz or above PC. 128MB or more RAM, a Sound Card or Sound Chip, headphones or speakers. You will need 40MB Hard drive space for each of the English, French, Spanish, Japanese, Dutch, Swedish, German and Italian modules.
Link : http://www.wordread.com