Adding Piper Functionality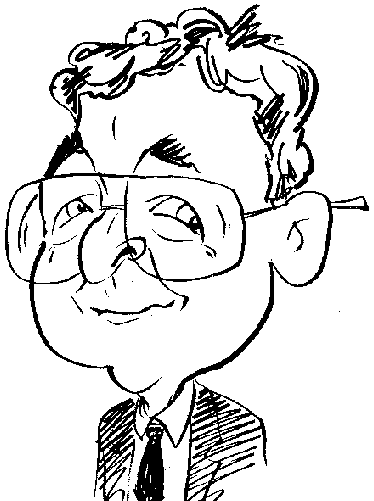 Review controls
It does not seem all that long ago that I was first introduced to the Piper product. Actually it was around two months ago that I came across this home security device which streams live images to your smartphone and sends out warnings regarding events that are taking place within the area it is protecting. Now the next version of the product, originally created by Russell Ure in 2012 and powered by IControl Networks, is available. This latest version goes by the name of Piper nv. I will leave you to work out what "nv" stands. I was 100% wrong with my guess of new or next version.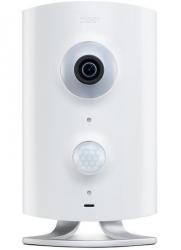 click image to enlarge
Like the original version of the product, Piper nv is available in a choice of black or white. The product has grow slightly in size and now has measurements of 164 x 87 x 65mm (H x W x D). This increase in size has possibly allowed some new features to have been introduced to those already present in the original version of the product. This latest version of the Piper gives you night vision, a 3.4MP camera and a faster ARM processor.
Setting up the Piper nv follows the same pattern established by the original product. For the benefit of those who may have missed my earlier review of this home monitoring and security device, I will briefly summarise what is required to carry out this process. Illustrated instructions lead you through inserting batteries, used as a back-up just in case mains power is disrupted for any reason, as you decide whether to wall or desk mount this unit with its built-in camera and microphone.
It has to be said that the introduction of a faster ARM processor does not seem to have made any difference to the speed of the initial start-up routine required by this device as an LED emits various colours before arriving at green to indicate the Piper is ready to perform its duty. While waiting for this initial powering up, you could download the free Piper app from the appropriate store and create an account if you do not already have one. After initially linking to the Piper's wireless network, a bridge will be created to your choice of home network and you can organise your security set-up.
As I already had the original Piper set up, I decided to add the new model to the existing set up as part of the product's Multi-Piper functionality which supports up to five Piper units. In doing so, I discovered that, while you can attach more than Piper to a smartphone and view its streaming video, it is not possible for two smartphones to access a single Piper. As a result, you and your partner would be unable to access the same Piper using different smartphones.
The Piper app offers views designated as Dashboard, Vitals, Live Video, Controls and Rules. By default the app opens in Dashboard view where you can switch between modes classified as Security Off, Away, Vacation and Stay that have their own pre-sets which can be adjusted to suit your circumstances and create rules relating to motion, sound and temperature changes. While the rule categories remain the same, you can apply different settings to each of the various modes.
Also present on the Dashboard view are icons showing the current indoor and outdoor temperatures, a slide-out panel displaying the time and a panic button that you need to be wary of. By pressing this button you will certainly assault your own ears and possibly annoy your immediate neighbours due to the 105 decibel of sound that is blasted out. Other icons give you access to features covering video settings, your trusted circle of friends, other accessories supported by the Piper system and the device's own settings that include whether a pet needs to be taken into consideration and whether you should be notified regarding weather alerts.
Vitals view presents graphs showing feedback information regarding various issues. You can check out whether the temperature, either for the indoors or outdoors, has changed. Other graphs display data about humidity, ambient light plus whether any sound or motion was detected.
With more than one Piper unit forming part of your security set up, you will be shown thumbnail images from each camera when selecting Live View. The thumbnails can be used to select which live stream you wish to view. Adjustments can be made to light settings, including night vision with the Piper nv, plus switch to a quad mode view. You can pan, tilt and change the zoom level with one or two-finger gestures. While video quality was excellent, I noticed some break up in with audio. I searched, without any success, for a means to turn off the sound feature.
As well as being able to handle up to five security camera devices, the Piper app is also capable of managing a range of Z-Wave accessories when controlling lights, doors, windows and other devices that use mains power. Z-Wave devices are bulky plug sockets, with their own on/off switch, which sit between the attached devices (light, radio, etc.) and the mains power socket.
My first attempts at integrating Z-Wave plug sockets into the Piper set up were dismal failures as the app was unable to detect the required signal. Having been informed that the Z-Wave unit had to be in close proximity with the Piper camera, mine were in different rooms, I set up the Piper nv as a standalone unit and then ran the Z-Wave set up again. This time the procedure ran without a problem. I was able to switch on and off connected devices remotely using the Piper app. Later I was able to add the original Piper to the set up so that the app controlled the two cameras and the two Z-Wave units I had added to the system.
Setting up the Piper system can be both easy and frustrating. With a single device, the process is a little drawn out but straightforward. It is when you try to mix units that the frustration can occur. I feel better printed instructions would have been beneficial. The video quality delivered by the Piper cameras was superior to the audio quality which did suffer from some break up. Currently Amazon.co.uk has the Piper nv listed at £229.99.