Hoover Unplugged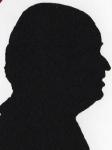 A lightweight upright cleaner with a narrow cleaning head ideal to get into small spaces. Add to this that it runs on an internal battery and you may just have discovered the ultimate floor and carpet cleaner. So is the Hoover Unplugged nirvana?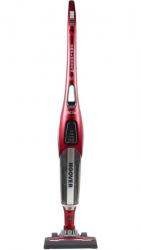 click image to enlarge
The Hoover UnPlugged 300R is 122cm tall, the body is a maximum of 13cm wide and deep, the top 55cm is considerably less as is the bottom 20cm. The cleaning head is 23cm wide and from the front to the back of the unit's two wheels is 17cm.
The internal battery has enough charge for 60 minutes of use. This may not seem long but anyone who can hoover for 60 minutes non-stop is doing well. If you manage this then it will need 4 hours to recharge but as most will do far less a few minutes charging with the provided 1.7metre long lead ending in a small power brick 13amp plug.
There are just three parts in the box and a total of one screw to do up, almost any screwdriver will do this.
This is designed for both hard floors and carpets. Be warned however that the optional 'Turbo Boost' function is very noisy and should not be required for standard cleaning.
The control is at the top of the handle on the front, off-floor-carpet are the slider choices with the turbo button below this.
One third of the way down the unit is an 8x4cm opening to allow you to hang the unit up when not in use. This is something to look at as otherwise it does tend not to stand obediently in a corner or against a wall. It weighs only three kilos so even a child should be able to control it. Just below this are a range of LEDs to state suction being used and also letting you know when it needs charging. Two thirds down the unit now and a clear window lets you see when this bag less cleaner needs emptying.
To the base now there are 24 separate brushes spread over 17cm to clean your floors and carpet.
My box came with an eight page Instruction Manual all in English which seems cover everything, at the base of the box was a leaflet offering a free 'Upholstery and stair tool' by filling in the form and posting it to Hoover. However it also stated this needs to be postmarked by 1st of July. It was late August when I got my unit but the Hoover site still mentions the Free Handheld.
I found this very easy to use and it can get into places that units with a wider cleaning head cannot. It seemed to pick up all the visible dirt and items on the floor without problem. Certainly the dirt storage area soon showed a good amount of items in it. There is a hepra filter useful if you have pets that shed hairs.
Even on the normal setting it is not a quite unit the turbo setting is noisy but efficient at getting those hard to remove tiny bits.
The Hoover Unplugged UNP300R is available from the link below for £177.42 with free delivery.
http://www.amazon.co.uk/gp/product/B00GKBIQTA?ie=UTF8&tag=gadge0a-21&linkCode=as2&camp=1634
http://www.hoover.co.uk/small-appliances/vacuum-cleaners/cordless-stick-vacuum-cleaners/