Magic Bullet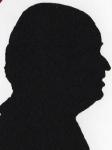 It is only when I test a TV or PVR that I tend to see the various product advertising channels while I flick through to test reception, here I found a product that has been given regular use in my kitchen over the past weeks.


click image to enlarge
The recipe book and manual makes the bold claim of '10seconds' quite often and indeed from preparation to finish for certain chopping jobs it is possible. However unlike most demonstrations people do not tend to have everything nicely prepared and within easy reach however this is certainly a good way to chop and prepare vegetables and fruit and indeed I have never made a smoothie or other types of iced desserts so quickly.
Having seen the TV advert I knew what it should do so it was only a matter of using the various parts to prove the claims.
Like most devices of this type there are a lot of extras included and unless you are a very keen puzzler you are unlikely to get everything to fit back into the box once removed. But, unlike most the amount of worktop space needed by the main motor unit is small at 11.5cm round with the smaller mixing chamber attached it is 25cm tall.
The hard wired mains lead is 1.5metres long so that is the distance you have to work with from a power point.
The main difference between this juicer/blender/chopper device and others is that you place the items to be dealt with into what they call 'cups' and you only need to chop items to a size small enough to fit them. The cup then has screw fitting to the base – this has a waterproof seal – and it is then turned through 180 degrees before fitting onto the motor unit – power base – to be pulsed or pulverised.
Pushing directly down will activate the motor, if you then twist slightly clockwise you will lock it on, however is the motion is anti-clockwise you still have control and just reducing the pressure will stop the motor working idea when you are trying to chop/mix to a certain consistency. So remember down and clockwise to stay on down and anti-clockwise to retain control. To begin with anyway I suggest you stick to keeping control as it is very powerful and things mix/mince very quickly and unless what you are trying to get is a baby puree be warned.
There is a 108 page '10 Second Recipe Book' which also contains a very detailed and well-illustrated User Guide which also lists all the boxes contents and what job or jobs they do.
The main motor unit 'Power Base', one tall cup, one short cup, one blender with lid, one pusher and one extractor for use with the blender. Four clear plastic party mugs, one shaker top, one steamer top, four re-sealable lids, four coloured mug rings, four replacement gaskets for the blades. Finally one cross blade unit and one flat blade unit.
The User Guide explains for which jobs the cross blade unit should be used and also which the flat blade is best for. Beyond this it goes onto recipes and not only does it list how to and with what items but gives other useful information.
Some of the items provided are usable in the microwave and so the claim of '10 second' has resonance.
Some of the tasks and how you do them and with what are shown in a table. So as an example mixing a batter would be done in either the large or small cup using the cross blade and mixing for 20 seconds. Another example making bread crumbs you are advised to tear bread into small pieces before putting in the cup - as with the batter – but then this process takes only 5 seconds.
During my test period I have tried quite a large number of things, the Smoothies are superb and better than most I have had while out and about, just fruit, ice and cream best of all almost instant.
A point almost no one mentions in cleaning up, it is easy, as everything – apart from when using the blender – is made/mixed in one of two cups. I tend to add some water – around a third of a cup – and pulse for a few seconds then anything sticking to the sides will be incorporated. The blade should then only need a wipe once removed. The motor unit 'Power Base' should of course be unplugged and the only thing needed here is a damp cloth. It tells you which of the items are dishwasher proof but I only ever wash up by hand and after a quick wiz as mentioned no problems. The blender can be a little harder but again a wiz or two helps. As any kitchen user will know wash up as you go, do not leave things to dry dirty.
The Magic Bullet from JML is available from the link below for £59.99 with free delivery.
http://www.jmldirect.com/uk/blenders+juicers/magic-bullet-party-pack/invt/m01pp20100000001/