Soup & Coffee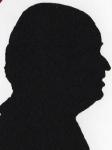 I suspect more of us will be resorting to soup and bread for lunch and while a lot of us crave Coffee Shop coffee I suspect that will soon be something else that will be experienced less. However good coffee can be achieved at home for around 20p a cup.
Anthony Worrell Thompson's Instant Organic Soup Range
Last year I told you about a competitor to Bovril/Marmite –Toastmate - from him, now he has produced a range of soups that you just drink out of a cup, preparation time is however long your kettle takes to boil. I have tried them all normally with a slice of toast as a decent light lunch total cost of ingredients around 40p.
I am not sure that now is the greatest time to produce an Organic range as more and more people will solely be concerned with making ends meet. The £1.29 price for four foil packets can of course be easily undercut by other brands and certainly by supermarket own brands but that leaves just taste as the only factor in its favour.
The four varieties are Chicken soup, Chicken and Vegetable soup, Vegetable Soup and Tomato soup. The instructions state take 200ml of boiling water place it in a mug add the contents of a sachet into it and stir, leave for two minutes and stir again. I found it better with around 20%-30% more water but that is just down to personal taste.
You will need a pair of scissors as otherwise the contents will never leave the foil container. I also used these soups as a quick stock to reheat things like slices of beef in to make a dinner with some vegetables.
The Vegetable and Tomato varieties would also be suitable for vegetarians. More details available online at www.awtonline.co.uk
Dolce Gusto Coffee Range
There are now seven varieties of coffee for this excellent machine. I certainly think the coffee taste is every bit as good as that from the traditional coffee shop and with money being tight certain things have to go. Eating out will be one, perhaps today's children will learn to cook and therefore the questionable output of various fast food outlets will come in for scrutiny.
I have reviewed both the Dolce Gusto machines and while the price of the pods has risen slightly from £2.99 to £3.28 a pack I still think that with taste in mind these are excellent value.
One range just launched is the Caffe Classico and Caffe Classico Decaffeinato pods. For the first time these allow you to use ordinary milk rather than a pod and therefore for those - like me – who like white coffee the cost is halved as you get 16 pods per pack and these are all just the coffee.
I know people who will not drink coffee in the evening for fear of ruining a nights sleep well why not try the
Caffe Classico Decaffeinato as this should not have that side effect for most.
My favourite is still the Cappuccino and my least favourite is the Chococino – this of course is not a coffee-. Another worth a try is the Mocha a different taste and worth considering. My brother is a black coffee fan and was bold enough to ask for another Espresso recently so it must be good.
So while the coffee shop may soon be struggling there is no reason why good coffee should be a thing of the past. A Dolce Gusto Machine is around £65 from the link in my recent review and you get an assorted pack of pods with it.
When you register your machine they send you a voucher for another pack of pods (variety of your choice) and you are given 200 points that you can spend on a number of things on the Dolce Gusto site including special cups, glasses or coffee, you need 160 points for a pack, each subsequent pack you buy has a number on the inside of the box that earns you another 11 points towards your next purchase. Currently it is the Caffe Classico Decaffeinato on offer with a free pack of Mocha thrown in, you will have to pay £2.99 delivery but they come by courier not post.