Gillette Grooming Station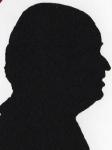 Earlier this year Gillette launched their Fusion ProGlide and I have been using the two razors provided ever since, while their five blades in the shaver are very good I do not have a wet shave more than about twice a week.

click image to enlarge
One thing I mentioned in my review in March was that I would update how long the blades lasted well I am still using them. In the manual unit it is beginning to pull a bit but I have used it 51 times. I was less keen on the battery powered unit so have used it less at 34 times but it still glides over the skin and yes I admit that until that presentation in February I was unaware that if your turn it round there is a single blade on the other side for those hard to reach places like immediately under the nose but I have used it ever since and those odd rouge hairs are no more.
At the same event a ladies version was mentioned but this has never yet come my way despite asking.
In November Gillette offered three different boxed choices aimed at the gift market. I choose the Grooming Station which I assume was the most popular as it did not arrive with me until well into December but as I know what it can do all I needed to do was ask nicely to the Editor and burn some midnight oil to get this piece published before Christmas.
The box is 14.5x14.5x20.5cm and it contains a Gillette ProGlide razor with blade inserted. A holder with three more blade units. A 170ml canister of Gillette Sensitive Gel + Skincare foam. A fitment designed to hold the other parts which can be stuck on a wall with pad supplied of via screws not supplied. Also in the box are two vouchers valid until 30-6-16 for more blades with £2 or 2.5 Euros off more blades.
With the exception of the wall fitment all the other parts can be purchased separately at a lower price even when you factor in the £4 approx. value of the vouchers. However unless you have a fancy box available then for a 'gift' it looks better in a box and like so many things the whole is more than the parts.
Anyone who uses a wet shave - even like me around twice a week - will get good shaves and while at my advanced age the bristles on my face are growing less vigorously than they did years ago and unless I am going somewhere a quick run round with an electric shaver often does a reasonable job. However not only does this Fusion ProGlide get a nice finish it also gets those soft hairs that tend to just avoid the electric razor by bending away from the blades and the Gillette Gel smells nice.
So this would make an ideal present to give for those of us who leave their shopping till Christmas Eve.
The stated price is £26.49 from Shavers on the following link:
https://www.shavers.co.uk/shop-for-brands/gillette/gillette-flexball-grooming-station-shaving-set.html
And also from Very.co.uk for £27:
http://www.very.co.uk/Gillette-flexball-grooming-station-gift-set/1600019568.prd