Oregon Weather@Home BAR218HD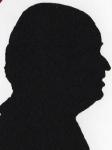 Having looked at various Weather Stations over the years this was an item to cast my eyes over. Various units have been powered by battery and even solar power. This unit is powered by three 'AA' batteries the forth supplied battery powers the outside unit.

click image to enlarge
The Oregon Scientific Weather@Home unit measures 18x9x4cm, the last figure is only at the base it slims to only 1.18x9x4cm the last figure is only at the base it slims to only 1.5cm within a few centimetres. The external unit is 9x5x2cm and should be sheltered from rain and snow.
The main unit has a 10x7cm display that is split into three areas. Below this are the controls also split into three areas with two rocker buttons and a back light button in between.
The display shows the outside temperature in the top third, the middle third has 12 hour forecast as a graphic, the current humidity and moon phase. The last third shows the internal temperature, humidity and below this the time and day of the week.
Unlike the recently reviewed Projection Clock this does not set the time automatically but the instructions in the manual are clear and easy to follow.
Below the main display and above the buttons is an LED that flashes for Ice Alert when the temperature falls below 37 degrees Fahrenheit or 3 degrees Celsius.
The unit is black with a grey surround to the display. The batteries 'AA' fit into the back behind a flip down door.
Some of the settings have options for instance instead of showing hour, minute and day you could have hour minute and seconds. Temperature can be set to Celsius or Fahrenheit.
Setting the outdoor unit is a little fiddly in that you select a channel (choice of three) then use a pin or other very thin item to reset the unit, you then need to tell the main unit to search for outside units.
If you have a recent Android or 'i' device with Bluetooth 4 then you can link the unit to your device. It works by pairing as you would for an external speaker on your Smart Phone.
Once paired you are able to rename sensors to things like Garage or Shed so you know details of that area without venturing out.
Apart from Temperature you can set readings to display things like Rainfall, Wind speed, Altitude and even Barometric pressure with an Add On.
I mentioned that time and date are not automatically set but once paired to a SmartPhone they can be linked.
History can be stored within the App so data for a certain day in a certain place can easily be recalled.
I have used this for several weeks and so far – I am pleased to say – I have not seen an Ice Alert.
For not a great deal of money you get accurate internal and external readings and linking it to a Smart Phone could be useful especially for the older person who maybe could be warned of lower temperatures and even ice before leaving their home.
The Oregon Weather Station BAR218HD is available from the link below for £59.99 with free delivery.
http://store.oregonscientific.com/uk/weather/weatherathome/weatherathome-wireless-weather-station-with-bluetooth-connectivity.html