i-Health Items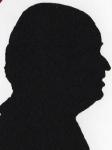 A new name to me that I found by chance while checking the Apps pre-installed on an Android Smartphone. Health items are of particular interest to me as I have several health problems myself so these items are always useful.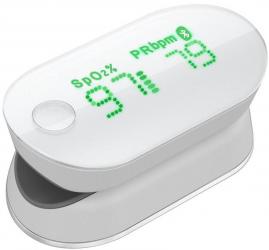 click image to enlarge
The company is based in the USA and has a base also in Europe. I liked the look of the App and that I why I ventured to their website and then to ask for review items.
I was sent three items a Blood Pressure Cuff, Wireless Activity and Sleep Tracker and a Pulse Oximeter.
I have looked at other Blood Pressure readers mostly the arm type but there is another cuff type in a recent review. Currently I cannot review this – but I will as soon as Android allows me to – as the first thing it wants to do is set up the Bluetooth link and although I have tried several 'compatible' phones a recent software upgrade has made things incompatible.
Next I moved onto the Wireless Activity and Sleep Tracker, a particular interest of mine as I sleep poorly and people never believe my lack of sleep, it's not for the want of trying. After charging the watch type device I was met with the same problems as the Blood Pressure Cuff.
So now onto the Pulse Oximeter. This is a device that anyone who has been in hospital will have had clipped to a finger the difference is the hospital ones are corded and show results at a machine by your bed. The i-Health one is entirely self contained.
Like the others it transmits the results via Bluetooth but unlike the other items you can still use manually as the setup is not fixed to look for Bluetooth before working.
It is small at 6x3x2cm and weights only 41grams.
It attaches to a finger in the same way as the hospital type do and just clips onto a finger. The side with the iHealth logo is the underneath and the print side of the finger should be down. There is a single button on the top side that turns the unit on, it remains on all the time it is on your finger. Once on a 4x1.5cm display appears on the top side in green it takes two readings from your finger the amount of oxygen saturated in your blood a figure close to 100% is good and it also shows the number of beats (pulse) as a figure maybe 60 or less in fit young person especially when at rest. It also shows as a vertical line graph between these two readings each pulse.
I am neither fit nor young and my figure rarely drops below 80 and when rushing for a bus or train can touch double that figure.
Until now the only way to take this reading on the move was with a special watch that also took your pulse. I have looked at two such devices and in both cases it involved you pressing a couple of buttons with the other hand. Here the reading is automatic and while it is not designed for this purpose it does show the higher reading well.
The instructions suggest you should use it while sitting and relaxed that will give your resting reading. Another good test is to put it on when you have just completed vigorous exercise and watch as the readings fall, how quickly – or slowly – can also give important information.
This can impart some great information if like me you have a high pulse rate and mine is not treatable with normal medication as I have other problems that make them unsuitable.
When the software glitch is sorted then this can give so much useful timed information.
The iHealth Pulse Oximeter is available from the link below for £59.99 with free delivery.
http://www.amazon.co.uk/gp/product/B00D7MDXCU?ie=UTF8&tag=gadge0a-21&linkCode=as2&camp=1634