Good Breathing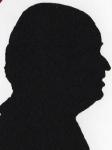 My first thought was good breathe but then everyone would think about the mouth and teeth and keeping them clean. These two products help you to breathe better first one for Asthma and second one to benefit others.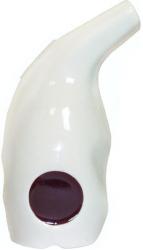 click image to enlarge
Cisca Saltpipe
While I mentioned Asthma above it is stated to help with Hay Fever, Allergy, Pollen Allergies, Sinus Problems, Bronchitis, Breathing Difficulties and Respiratory problems caused by smoking as well as Asthma.
While I am Asthmatic and that was the reason I asked to review it I do also have Sinus problems so can it help with both?
The pipe is 12x4x4cm and weights 85grams. When you move the pipe it rattles as it is has what is claimed to be five years worth of salt crystals in it.
You breathe through the pipe and exhale through your nose. The instructions state you should use it for twenty minutes a day (one session recommended) the only thing you notice is a slight salt taste in your mouth.
There is a blue filter (button) on the right side to stop you exhaling through your mouth a special one way valve.
My Asthma is not severe so even after several weeks of use I cannot claim any great improvement. I can however certainly notice an increase in soft mucus I can produce and this I assume is down to the use of the Saltpipe.
I am told it is being sold in Holland and Barrett but if you do not have a branch near you then info@thesaltpipe.co.uk will be able to help. The stated price is £29.99.
Air Wick Freshmatic Odour Detect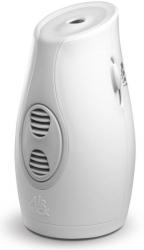 click image to enlarge
There are a number of gadgets about to remove odours from kitchens and bathrooms most however are manually operated or on timed release and the latter type normally occupy a 13amp plug socket and tend to overpower.
This has been in my bathroom for more than two months it runs on three 'AA' batteries and these can be the rechargeable type.
Initially I used the first setting only which is detect. This does work rather well trying to keep it polite it does detect toilet use and on occasions gives two puffs of the fragrance these tend to be as your motion is produced. There are three other settings where a given amount is dispensed at regular intervals with the size of the flower on the adjustment showing the interval.
I am still on the set of three 'AA' batteries supplied with the product and after more than two months I am pleasantly surprised. Also I am on the original fragrance which I got used to it is called Cool Linen and White Lilac.
Other fragrances are available such as Smooth Satin and Moon Lily and Sicilian Lemon and Ginseng both in 24ml refills.
The length of time the unit lasts will depend on how busy the room it is used in is. There is a detailed instruction sheet covering both replacement of fragrance and batteries and it is well illustrated so easy to use.
Doing my searches found it on-line from eBay at £9.99 for two, but this should also be available in most Supermarkets.