Long Term Cures!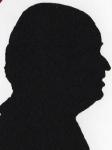 Review controls
Certain things make a claim that can be easily verified, others take longer. Certain claims may be initially true others may take time to prove. Then again some may never be proven/disproven even after a long trial period.
Sound Asleep Memory Foam Pillow
Last year I decided that my mattress was not helping my long term back problem and splashed out on a memory foam one. This I consider was probably my best purchase but even though it gives me hours of comfort I still have my back problem.
Here I am looking at a pillow made of a similar material but it has a second purpose to play music to allow you alone to listen, so if you share a bed your partner need not be disturbed when your music lulls you to sleep.
The pillow is 48x29cm. At the top it is 8cm deep, 5cm deep in the middle and 6cm deep at the front. Jutting out from the left side is a 3.5mm jack that can either be directly connected to your MP3 or iPod or it can be connected to the supplied extension lead as suggested in the instructions and that connected to your device that can stay on the floor.
The pillow cannot be used the other way up easily as the zip for the cover (removable for washing) goes right along the length in the centre of the back.
Memory foam is very comfortable so you should not need to punch the pillow in order to lay comfortably on it. I have tried this both in bed and on the sofa, providing you do not set the level on your player to high you should be the only person to hear the output even in an otherwise silent room.
For my own preference I would prefer being able to turn the pillow (I know why this is impractical) as I tend to have a rather hot head and the cool of the other side of the pillow is something that I find soothing for me anyway.
The Sound Asleep Memory Foam Pillow is available from the link below for £30, they also do a conventional pillow with the same ability for £15 on the same link.
Ultralieve Pro
This falls into the inconclusive category. I have been using it so several months on both a shoulder and an elbow problem, both of which are long standing and this may well be the reason why neither has shown signs of improvement.
The box states 'get safe and effective treatment for pulls, pains and strains'. My problem in both cases are pains, while these have not got worse neither have they improved.
The device is 20cm long and a maximum of 6cm wide. The head is a 3.3cm circle that vibrates ultrasonically but you are not awhere of anything happening, it does not even get warm but should you put it on a water surface you will see vibration on the surface.
You use it together with a supplied gel; the treatment time can be preset to 5, 10 or 15 minutes. There are three levels of intensity. These controls together with an on/off switch are located and clearly marked on the back of the product.
In the case of this item my problems are long standing and as such probably far beyond the abilities of this device to improve. Like my back problem they have existed for a very long time, the time to get a problem solved is when it is new and this may well resolve new problems in a few treatments. I suspect along with my back my shoulder and elbow problems are here to stay.
The Ultralieve Pro is available for £149.99 from the link below.
http://www.ultralieve.com/Products-Available-Ultralieve-Pro/Ultralieve-Introductory-Pack-1-x-250ml-Large-Ultralieve-Ultrasound-Treatment-Gel