Shoes for men and women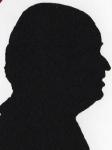 As a mere man I know its impossible for a woman to walk past a shoe shop without at least a good look, here might be a way to avoid it, online shoe shops and best of all this site has no less than 40 different brands on show.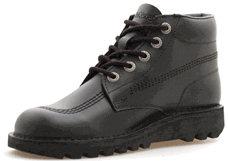 The link as always is at the end. The selection as you might expect is somewhat less for men as most men I know do not have double figure pairs of shoes and I doubt that many women have less than ten pairs with most far in excess of that figure.
I checked my wardrobe, two black, one brown, Wellington boots, motor cycle boots, two pairs or trainers and one pair of slippers so I have eight pairs. Mind you the motor cycle boots are at least thirty five years old.
So I trawled the various brands within the site. Being of very mature years a number of the sites were less than of interest to me as they would be fashion brands. What I was looking for was a pair of hard wearing boots that could take the odd off pavement trip or three.
I must be strange as I have never owned a pair of Doc Martins but something along that line was what I was looking for and after a while I found something suitable and they even had them in my size. I did not choose Doc Martins although they are one of the brands stocked, as the colours and styles are now a bit modern for me but my choice was what for some might be considered one of the more 'boring' brands Kickers, solid and sturdy.
The order was made and the next day they arrived, that is something I appreciate as I am often held to ransom by couriers or the post office who do not deliver when expected.
The home page gives a list of all the names down the left with a sample of the type of shoe shown on the right. Under the brands on the left lets you search by Product, Brand, Shoe Size and Price by selecting from the drop down boxes.
So if you are looking for laces, flip flops, sandals, trainers, shoes or boots then they have something to offer. By the time you read this other names such as Calvin Klein will be sold on the site. Looking at the offerings I even saw one site selling the other major 'ladies vice' handbags that I assume match the shoes they have on offer.
I am writing this in late summer and while you often need to break new shoes in, the Kickers have been for a few outings without my feet wishing to be back in trainers. I am ready for the inclement weather that is surely not far away.
Unlike a lot of other sites the price shown for the shoe you select is the price you pay as postage and packing is included in the price. This may not be huge for a pair of skimpy ladies fashion shoes but when you get to boots it is certainly a factor worth considering.
Since writing this article I have received a clothing catalogue that shows the exact same boots at £11 more than the price from Rubber Sole
So the name of the site so you can go and browse without feeling guilty that your partner may be bored to death is http://www.rubbersole.co.uk/