A Celebrity Shave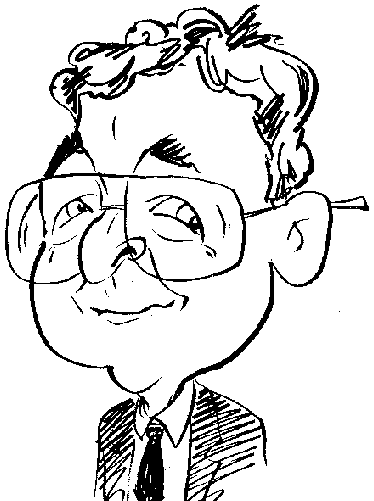 Recently it could be said that I have been pampering my face as it has been introduced to a shaver more suited to the A-list clientele.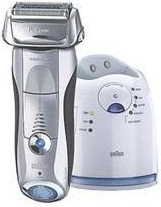 I can remember my paternal grandfather shaving with a cut-throat razor. This was not a task that I ever contemplated undertaking myself. That is using a cut-throat razor and not the actual shaving part which occurred naturally with the passing of time. Starting with a safety razor (sometimes referred to as a "wet shave"), I have progressed through several electric shavers from various manufacturers. Now, with this the latest, all-singing, all-dancing product, I can join a Lion, that is a British Rugby lion in the form of Will Greenwood (MBE), along with Rio Ferdinand and Jensen Button, in using the Braun Pulsonic Shaver.
With such an impressive list (well apart from yours truly) of users, you will not be surprised to hear that the Braun Pulsonic Shaver has a price point that could hit your wallet very hard indeed. At £250, this is the most expensive model released - Braun's description, not mine but one that I cannot disagree with. So what do you get for this sizeable wedge of your cash?
The packaging is certainly impressive as you remove the slip cover and open the book-style box. Inside you will find the actual shaver; a docking station that doubles as a recharging and cleansing unit; a two-pin power lead; plastic travel case with head cleaning brush; small vial of application oil; and a cleaning cartridge which slots into the docking station. Lets take a look at the various elements.
As you might expect, with this price point of this product, the shaver is certainly stylish in appearance. A black rubber grip is fronted by a silver area that contains the power button and a display showing battery and hygiene status. The shaver's head makes use of a Braun feature known as SensoFlex. This is a new touch-sensitive innovation that allows the head to pivot twice as much as with previous models.
This shaver, which can be powered by mains or rechargeable battery, giving up to 50 minutes of cordless shaving, is the first model to feature a Sonic Motor. The motor aids the shaving process by producing tiny vibrations through the shaver's pivot head that gently stimulate the skin so loosening and raising problem hairs. It is also claimed to reduce skin friction giving smoother gliding and maximum comfort. I must admit that I was unable to detect any noticeable difference in this respect when compared to my previous Electric shaver although I did appreciate the pivot feature as the shaver gliding over my stubble. The Pulsonic shaver head uses a cross-cutting system that produces a scissor like action for a faster shave. I can confirm a slight improvement with the regards to the time required to complete a shave. For long hairs, such as trimming sideburns or other facial hair, this shaver features a pop-out trimmer.
While you can power the shaver direct from the mains, it is primarily seen as a rechargeable, cordless shaver. The recharging process is carried out by inserting the shaver, head down, into the docking station which connects to the mains via the same lead as used by the shaver. Not only does the docking station provide power for recharging but can carry out a cleansing operation on the shaver's head.
The hygiene status display on the shaver's body will advise whether any such activity needs to be carried out with three types of operation being available. These are eco, normal and intensive. Once the cleaning button has been pressed then the procedure will start and make use of the supplied cleaning fluid. This process can take between 32 to 43 minutes to complete and includes any time required for drying. You also have the option to manually clean the head by holding it under running tap water - not forgetting to detach the power lead. This could prove useful when travelling without the docking station. The supplied vial of application oil can be used after several manual cleaning sessions.
It has to be said that the Braun Pulsonic Shaver is not the type of product that many would consider purchasing for themselves when it would be regarded as an extravagant. However it is the type of device that many men would love to receive as a gift from a loved one. So if anybody has a birthday or special occasion coming up, now is the time to start dropping hints about their shaving preferences.