Smooth Epilators from Boots, Braun and Remington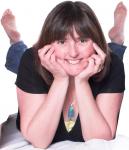 Here we review 3 brands of epilator units designed to produce smooth hair-free legs.
Buy Now
Boots Silky Smooth
Compact Epilator
£24.99 from Boots


Remington-EP4000-Epilator
only £39.99 from Amazon

Braun Silk epil X'elle 5685
only£41.99 from Amazon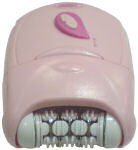 Boot's
Compact
Epilator
Epilators look a bit like shavers, but are actually lots of little tweezers that pull the hair out at the roots. This should result in smoother hair than shaving. The manufacturers tell us that with repeated use the hairs grow back softer and finer - so you don't get the stubble effect of shaving. The smooth result is said to last for some weeks. So epilation could be cheaper than going to the beauty salon to be waxed, and give a better result than shaving.
The general information on what could go wrong with epilation (or indeed any method of removing hairs at the root) was enough to make me decide against a personal road-test of these products. So this review is based on product information and what I could note about the epilators from getting them out of the box.
This is not to say that epilation is a bad idea - and I'm would think there are many happy users out there - I'm just a little scared of phrases like "ingrowing hair" and "irritation of the skin".
Boots Silky Smooth Compact Epilator
This Boots product is a tiny pink unit. There are two speed settings and you are advised to choose the one that suits you best. It has a removable head for easy cleaning and comes with a neat little storage bag. If you want a compact, affordable and simple to understand epilator then this could be the one for you. The Boots epilator is a plug in mains operated product.
Available online from Boots at £24.99
http://www.boots.com/shop/product_details.jsp?productid=1087265&classificationid=1049882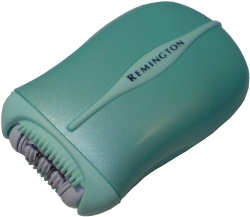 Remington
EP4000
Remington EP4000 Cordless Body Curve Epilator - from £39.99
The Remington could suit those who prefer a cordless epilator which makes for easier use and claims smooth skin for up to 4 weeks. This epilator needs to be charged up for 16 hours the first time - but then you get up to 60 minutes usage. Again the Remington is a simple to use product with an on/off button and two speeds. It is a larger unit than the Boots epilator but still nice to hold. The BodyCurve system - means it has a rounded head which should help to follow your curves. There are 2 sets of massage fingers designed to reduce pain! Remington recommend exfoliation to reduce the possibility of ingrowing hairs and provide an exfoliation glove with this product. Includes removable head for cleaning.
Available from Amazon
http://www.amazon.co.uk/gp/product/B000H8PLYA
Braun
Silk
.
epil
Xelle
Braun Silk.epil Xelle 5685 Body and Face Epilator - from £41.99
Now I like simple, but if you like all the whizzy bits, then consider this one. This Braun epilator is said to "remove more hairs in a single stroke than other epilators" and "SoftLift tips" are designed to lift short and flat lying hairs. There are four separate heads: a shave head - for touch ups between epilating, the wide epilation head, a narrow epilation head for gentler epilation for your first few goes, and a precision head with a tiny number of tweezers and an elevated tip for facial hair. Braun also provide a cooling gel pack to put in the freezer for 2 hours, then slip into the mit provided and hold on the skin after epilation to reduce the risk of possible skin irritation. The unit has massaging rollers which fit over the heads to simulate the skin and smooth it after the hair is pulled out to reduce pain sensation. And to top off the list of features, a small light on top of the Braun epilator shines on your skin so it's easier to see what you are doing.
At the moment this unit is significantly reduced from its RRP of £69.99 at Amazon where you can get it for £41.99