Tackling the Four Horsemen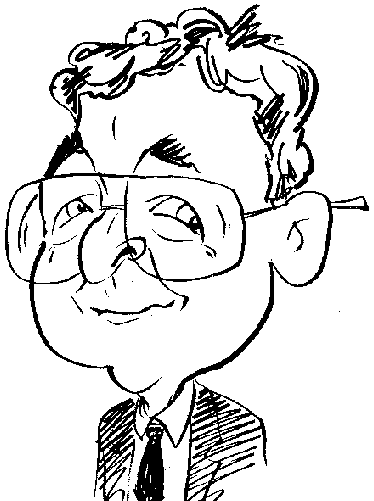 Walking through an underground car park, following a shopping trip, you are mysteriously transported to another world under attack from the Four Horsemen.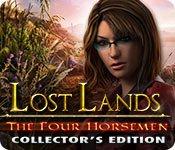 Some of the bonus items, such as wallpapers, music and concept art, are available immediately. Others require a certain amount of progress to be made before they become accessible. In one case, that of a bonus chapter, you will need to complete the main game first. You do, however, have immediate access to a Strategy Guide that provides appropriate screen grabs and step-by-step instructions.
In this game the kingdom of the Lost Lands is under threat from an evil force. The Four Horsemen have been resurrected to cause mayhem and destruction to the land. Maaron, an ancient wizard, uses his power to evoke a magical ritual to summons help to deal with the threat of the Four Horsemen. This will be the player's role as the ritual brings a young mother, named Susan, into the world of Lost Lands. The game's opening animated scenes relates these events.
As with other games of this genre, profiles can be set up for individual players as adjustments are made to the playing environment. Volume levels can be set for background music, ambient audio and sound effects that include the spoken dialogue delivered by voice actors. Further options allow for the setting of the game's resolution and whether to play in full screen mode with either a system or game cursor.
Depending upon the player's skill level, there is a choice of three difficulty modes classified as Easy, Normal and Hard. The first two modes are almost identical in features. With both these modes you get the option of a tutorial, sparkles identifying active areas and Hidden Object scenes, a map showing locations along with those featuring possible actions and other items such as collectibles plus Hint and Skip features. However with Easy mode the Hint and Skip features take 15 and 30 seconds to activate while in Normal mode these periods are increased to 30 and 60 seconds. Really experienced players can opt for Hard mode which will attempt to really stretch them by doing away with the helpful frills and make you wait 60 and 120 seconds for the Hint and Skip options.
The player's view of this magical world of Lost Lands is overlaid with the various tools at their disposal. Tucked away in the bottom left corner of the screen is the game's main menu along with a journal automatically recording progress and any documents of the Forgotten Lands that have been found plus a list of tasks that need to be completed. In the opposite bottom corner is the Hint feature, a map that can instantly transport the player between locations, and a list of achievements that have been awarded. Taking up the space between these corners is the inventory. There is an option to have the inventory locked in position or set to only appear when its area is invaded by the mouse cursor. Situated in the top right cornet is the game's Strategy Guide.
An additional aid comes in the form of the mouse cursor. The cursor will change shape to indicate when certain actions, such as examining an area, picking up an object, moving in certain directions and interacting with another character, are possible. In the case of the latter, any dialogue will be delivered in spoken and printed format. Mouse clicks will be required to move through the sections of dialogue and there will be an option to skip each interlude and move on with the story.
Hidden Object scenes, indicated by an outbreak of sparkles, are based on locating objects which match a series of silhouettes. While a few of the objects will be in plain sight, many others need to be revealed by using objects already located. No indication is given as to whether or not an object is hidden or in plain sight. At the completion of each Hidden Object scene the player is rewarded with the last object located.
Various puzzles and mini games appear at regular intervals and generally fit in with the current situation. Matching runic patterns and carrying out tasks in a specific order are particular favourites of the game's developers. In most cases the puzzles and mini games are challenging enough to hold your attention. You will need to be on the lookout for Beyond objects that change their shape and parts of a machine that needs reforming as you continue through the game.
The various scenes in the game are well drawn with appealing animations. The different characters in the game are animated with smooth movement although this animation is limited to facial expressions during dialogue delivery.
System requirements for this game call for a 1.6GHz processor with 1024MB of RAM and 1111MB of hard disk space running Windows 7 and later. You can download a time limited trial version of the game from various websites before deciding to make a purchase. Currently the game is priced at £10.80 on Big Fish Games.
http://www.bigfishgames.com/games/8465/lost-lands-the-four-horsemen-ce/?pc