Rescuing the Groom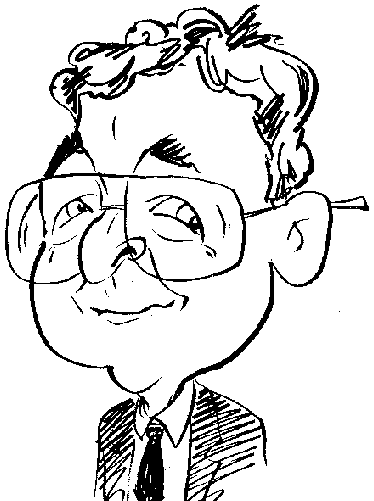 Bringing together the Dragon and Phoenix Kingdoms is the task set you in this Hidden Object Adventure game.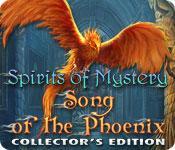 Spirits of Mystery: Song of the Phoenix is a Hidden Object Adventure game available for downloading from site such as GameHouse and Big Fish Games. My review is based on the Collector's Edition version of the game which includes bonus game play that becomes available once the main game has been completed. These bonus items include music, concept art, wallpaper, screen saver and an additional chapter.
As usual with such games, you can create profiles for individual players. Adjustments can be made to the volume levels of music, sound effects and the dialogue delivered by voice actors. The game can be played in full and wide screen mode with a custom cursor and a choice of difficulty levels. Casual mode provides the fastest recharge of the Hint and Skip features with active zones marked by an outbreak of sparkles. In Advanced mode, recharging is slower and there are no sparkles. Hardcore mode offers even slower recharging with all forms of help deactivated.
In this game, which is not the quickest when it comes to loading, you take on the role of a princess of the noble Dragon Kingdom. As a royal personage you accept the fact that you will have to marry Prince Thyrian of the Phoenix Kingdom in order to cement the relationship and bring peace to the two Kingdoms. Unfortunately before the marriage can take place, Prince Thyrian is kidnapped and the evil Isa steps in as a replacement groom for the forth-coming wedding ceremony. It is up to you to embark on a journey over the land in an effort to rescue Prince Thyrian so that the original marriage can take place.
An optional interactive tutorial will provide assistance as it introduces the player to the screen layout, different cursors and styles of Hidden Object game play. The numerous scenes covering the various locations making up the game are well-drawn, with excellent animation sequences that are almost of a video quality, are overlaid with the tools available to the player. Different types of cursor are used to indicate when you can collect an item, examine an area, move in a particular direction or converse with another character while sparkles are used to reveal a Hidden Object scene.
Taking up a central position at the bottom of the screen is the inventory which remains hidden until touched by the cursor. To the right of the inventory is the Hint feature which changes to the Skip option during a puzzle or mini-game. Positioned below the Hint feature is the Strategy Guide which can be used in case you get stuck by pointing you to the appropriate action to take. Located on the left of the inventory are your journal, recording important information, and the game's main menu.
The lower left corner also contains the Golden Phoenix Amulet which needs to be used to search for magic symbols concealed in certain scenes in order to remove obstructions. As you drag this amulet around the current scene, so the symbols will be revealed and can be collected. In each case you will need to find seven symbols that are concealed within the scene.
One feature that is missing from the game is that of a map of the land. This would be very useful as a great deal of moving between locations is required. Of course you could always create one of your own. However this would not reveal those locations where tasks need to be completed or instantly transport you from one location to another.
There are two types of Hidden Object game play used in this game. One type involves finding all the items listed in text format with at least one of the items being a different colour to indicate that an additional action is required before the item can be selected. There are also occasions when you need to locate items from their silhouettes. As each item is located then it will need to be used elsewhere in the scene to reveal another item. Whichever method is used, you will be rewarded with one of the located items.
There are a number of puzzles or mini-games that need to be completed. These puzzles are varied in style and are often quite challenging. Even when a puzzle is of a familiar type, some effect has been made to add an innovative element. For example in a game of pelmanism, after each attempt to reveal a matched paired of objects, the layout of the objects changes while rearranging a jumbled scene will have different pictures on the front and reverse sides that need rearranging.
Helping link the various scenes together are a number of animated interludes with spoken dialogue. A mouse click will be required after each portion of the dialogue in order to progress. A Skip option is available so that you can quickly return to the main action if you wish.
Song of the Phoenix is visual attractive, challenging and has enough content to keep you occupied for many hours. Currently the game is available for downloading from the Big Fish Game site priced at £10.80. System requirements call for a 1.4GHz processor, 1024MB of RAM and 785MB of hard disk space running Windows XP and later.
http://www.bigfishgames.com/games/7115/spirits-of-mystery-song-of-the-phoenix-ce/?pc