Theatre of the Absurd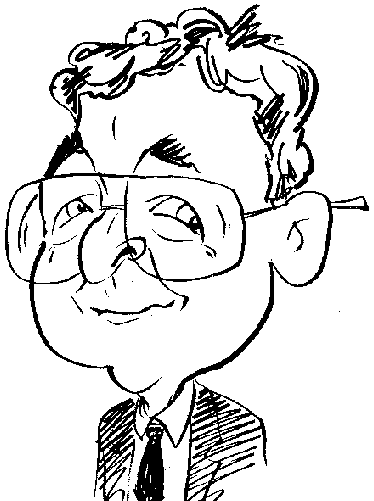 Review controls
In this game your on-screen persona makes a mistake that releases an evil demon. Will you be able to correct this mistake and recapture the demon?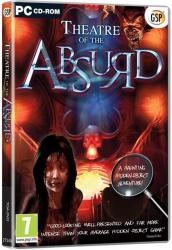 click image to enlarge
Theatre of the Absurd is a Hidden Object Adventure game. Developed by GoGii, this game is now available from Avanquest's GSP game catalogue. Although the packaging does not actually mention it, this game comes with a number of extra features that usually qualify such titles as being a Collector's Edition game. By completing the main game you will gain access to the various bonus elements plus there is instant access to a Strategy Guide to help you in case you get stuck at any time.
In this game you take on the persona of Scarlet Frost. In this role of a specialist in the dark arts, you have been summoned to a luxurious and remote theatre in the snowy Italian Alps. Here you meet Dr. Corvis and his daughter. Dr Corvis has sent for you to verify whether he has located the legendary Hapsburg Cube or not. After you have mistakenly declare it is not the real thing, Corvis smashes it only to discover that you were wrong as a powerful Babylonian demon is released and takes over control of Corvis and his daughter. These events are related in an animated cut-scene which can be skipped. This is followed by a fairly lengthy game playing introductory sequence before the game's title eventually appears and the action begins in earnest as you set about defeating the demon and saving the young girl.
Various adjustments can be made to the game playing environment. You can have separate volume levels for background music, the voice actors delivering the dialogue and sound effects. There is an option for playing the game in full screen mode plus a choice of Casual or Expert difficulty levels. You get more hints and navigation assistance in Casual mode.
As you play the game your character will gain various abilities to help complete tasks. The first of these abilities comes rather as a surprise when you discover that your arm can display messages of advice. Latter other abilities, such as clearing away Demon Smoke, are awarded to you.
Following the usual pattern of Adventure game play, you need to move between various locations collecting items and carrying out tasks. Often the equipment you require to complete these tasks will be located in other areas and so you will often need to backtrack and revisit places, sometimes on several occasions. As the mouse cursor moves around the various scenes, it will change shape to indicate when different actions, such as examine, pick up an item or move to another scene, are available. You can also click on the Hand icon, located in the bottom right of the screen, for additional help as this is the game's Hint feature.
Along with the Hand, there are other tools arranged across the bottom of the screen. On the left is a book that stores the information you find and presents a list of tasks that have been completed plus the current one. Next comes the inventory showing the items in your possession with chevrons so that you can cycle in either direction if there are too many items to be displayed in one go. There is also an option to return to the previous scene. Shortcuts for the main menu and Strategy Guide decorate the upper left and right corners of the screen.
The game's developers have opted for a standard format for its Hidden Object game play. Often located on a desk, these scenes contain a jumble of items with a text list of the 12 objects you need to locate. No extra tasks are involved and you will be rewarded with some of the located items when the scene is completed.
From time to time you will need to complete a mini-game or solve a puzzle. While there is nothing particularly innovative about any of these challenges, they generally fit in with the style of the game. After a brief delay, a skip option will be made available if you are struggling to complete a mini-game or puzzle.
Not only do you hear the thoughts of your character but there are a number of cut-scenes, some rather dramatic dealing with demons, to develop the story line. Apart from some eye movement, the characters in these scenes tend to be static. You do have the opportunity to skip any of these scenes and return to the action.
As mentioned earlier, once the main game has been completed you do gain access to various bonus extras. There is an extra chapter as you explore the Atrium of Souls, unlock the Ageless Gallery and discover the secret of Dr Corvis. This extra material goes some way towards helping compensate for the rather sparse nature of the main game.
The game requires a 1.0GHz processor, 512MB of RAM and 200MB of hard disk space running Windows XP and later. Theatre of Absurd is priced at £10.20.
http://www.gspgames.co.uk/games/theatre-of-the-absurd-500259?meta=hiddenobject