Make the King Happy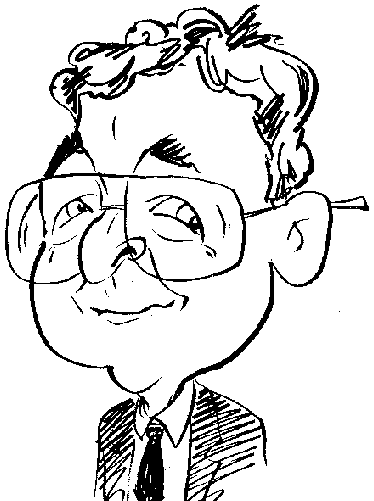 Review controls
This next title transports you back to the year 1450 as you enter the world of Royal Settlement created by the German based team of Magnussoft.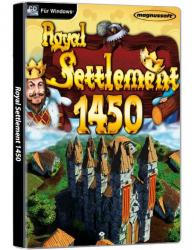 click image to enlarge
This game, entitled Royal Settlement 1450, is available as a software download from Avanquest's GSP website. For some reason this game has been categorised as belonging to the Jewel Match-3 genre which it definitely isn't. Royal Settlement 1450 is a time management offering.
Times have been extremely hard in the kingdom on which this game is based. The king, who is the Supreme Head of the Empire, is not best pleased with the situation and you can hardly blame him. Money is scarce, as is food, due to poor harvests for the past few years, and it is no fun ruling a kingdom where everybody is blaming him for the state of affairs. Wondering what to do to make things better, the king's eyes fall on you and he appoints you a liege man with the task to build villages, towns and trade routes in order to return the kingdom to be original prosperous state headed by a king beloved by everybody.
However before starting out working for the king, you need to create a named profile that includes an option whether to play in full screen mode or not. Sliders bars can be used to adjust the volume levels for sound effects and background music plus change the screen resolution, which can affect the game speed somewhat, and select from various cursor shapes that include a spectre and a sword. You can also opt to include grass, butterflies, animal and particles as part of the game scenery.
When playing the game you have a choice of modes. In Campaign mode you follow a set path of defined tasks that you need to complete in order to keep the king happy with regular tribute offerings if you hope to proceed. Continuous mode is less structured although it still involves building up a community as you develop the countryside. Of course you will still need to keep the king happy with contributions to the treasury.
At this point I should explain that your lord and master, the King, is not the most patience person you would hope to meet. His likeness appears on the game screen along with a bar that indicates his current state of patience or the lack of it. It is advisable to complete your missions before the level of the bar reaches zero and you encounter the displeasure of the king.
As well as the king's image and patience level, your view of the current area of the countryside under development will be headed by a menu bar. This feature is divided into three sections. On the left is the main game menu that can be used to pause, save and quit the game. Taking up a central position is a summary of resources and population at your disposal. The third section, on the right, only appears in Campaign mode and advises as to which building needs to be constructed or which resource needs to be harvested.
Hidden at the bottom of the screen until called into play is the Buildings feature bar. Buildings are divided into structures for Production and Main establishments. While the former require workers and cover areas such as sawmill, quarry, flour mill, bakery and farms, the latter type provides housing and facilities such as a market, church or university. When workers are required they tend to be classified as heavers, master builders or ordinary workers. Outside assistance, in the form of a knight sent by a happy king, can be requested to protect the community from thieves and bandits. However there is no protection, apart from your speed of though and action, from weather conditions, such as a thunderstorm, that can appear from time to time.
Your mouse cursor will allow you to pinpoint areas for construction work with a green and red outline indicating whether the area is suitable or not. You can scroll the map with the right mouse button depressed or zoom using the mouse wheel. Various hotkeys are available to check on buildings, storage facilities and warning messages (in my case numerous) received regarding tasks not completed and other issues. Providing assistance is Father Lorenzo who always seems to know what is best but, of course, leaves the final decision to you.
The game's graphics are reasonable although higher resolution settings do slow matters down somewhat. If you decide to change the resolution setting midgame then you will be given six seconds in which to confirm the change otherwise it will revert to the original setting. Sound effects are fine while the background music is pleasant enough. Dialogue is limited to text format. I feel the game will only really appeal to fans of the time management genre.
Royal Settlement 1450 is priced at £10.20 as a download from the Avanquest GSP gaming website. System requirements call for a Pentium 4 processor with 256MB of RAM with support for DirectX 9.0c running Windows XP and later.
http://www.gspgames.co.uk/games/royal-settlement-1450-501024